I'm in an aeroplane, at the moment. And I'm not listening to the Chillies, despite the title. Actually, it's the complete symphonies of Carl Neilsen on the headphones, since I'm heading to his part of the world.
Also, the quartets, songs and piano music of Edvard Grieg, since he's a small composer but perfect, and he's a local up here, too.
Also, Lullaby and the Ceaseless Roar, some Kidney Thieves, and some Canadian music. Neil Young makes that easy, but there's Mac DeMarco, Tragically Hip and some local bands. I don't think I brought along any of William Shatner's amazing vocal stylings, though.
I'm not a fan of Bachman Turner Overdrive, but "You ain't seen nothing yet, b-b-b-b-b-baby" should be the Canadian national anthem. And for every other country on earth. It'd make the Olympics sound better for starters. (Except for women's ice skating. Whoever wins, they should just play "Fever" when they get their medals.) And some Americana. Songs about murdered children wailing in the wind, that kind of thing, with banjo and fiddle. 
Anyway, all that's not to boast about my music taste, because obviously my taste is rubbish. It's just a guide to my state of mind. 
Anyway, I'm flying, and I'll soon be in Stockholm, where my adventures begin. 
As for this blog, I'll continue the Raylene story until the point where everybody's in the same room and Raylene's demonstrating "how to be sexy while getting the cane". There's a lot of story to go after that point, but Raylene will just have to wait, bent over a table with three people watching her ass, until I get back. She'd like that.
Then there'll probably be a series of shorter, one-off posts on this and that, as I go. I got my Russian visa, by the way, so that's a relief. They didn't even lose my passport. And I'm spending summer in the Arctic Circle, which I'm very enthusiastic about.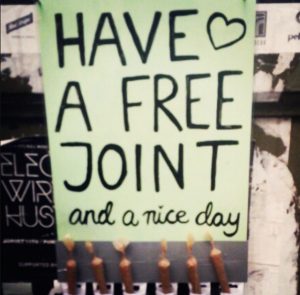 Unless, of course, I get completely distracted in Copenhagen. Er, what were we talking about?
Anyway, that's where in the world your blogger is, and how the blog will be until late July.
Posts will continue more or less as usual, in frequency, but most likely different from my usual style.
Wish you were here, every last one of you.