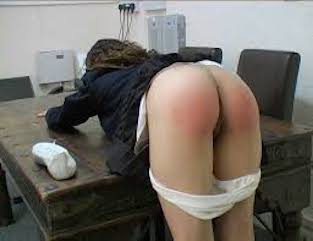 The previous episode is here.
I gazed, awed, at the pink blush of Jennifer's bottom and thighs. She was still red in the spots I'd concentrated the spanks: the centre of her buttocks and the tops of her thighs.
I took the oil and poured a little trickle onto the upper cleft of her buttocks.
She'd be acutely aware of the trickle running slowly down, some collecting at her anus, and some trickling lower. She would want me to rescue her from that trickle when it reached her anus, certainly her cunt. She would want me to touch her.
As if having the same thought, she expelled her breath and moved her feet slightly apart, exposing her pretty, swollen and – I was sure – achingly wet and needy pussy. There was silence for a moment. Tribute not just to the sexual power of our situation, but also to her sheer beauty.
"That's good, girl, that's lovely. Your behaviour, I mean."
"Thank you, sir." She knew what I'd meant.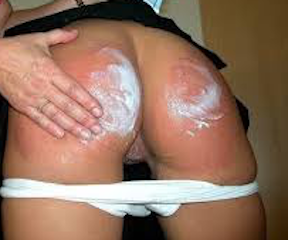 I poured a generous helping of oil onto my left hand, put the bottle down and rubbed my hands gently together. I rubbed her bottom gently until most of her bottom and thighs were slippery and shining.
Then I used more force, pressing my thumbs into the centre of her gluteal muscles. Jennifer made a little squeal of relief and pleasure, as I worked on the knots of tension in that gloriously firm and round ball of muscles.
Her upper body flattened entirely onto the desk and her ass rose, surrendering herself entirely to anything I might choose to do with her. Her head was turned so her left cheek rested on the wood. She was smiling, lips slightly parted, and her eyes shone.
I worked my way down to her parted thighs, finding and working on any knots of tension until they were gone. She made little pleasure noises as she relaxed, and I knew those would be the noises I would hear when her need and her nerve had build up to the point where she begged me to fuck her, and I decided she was ready. I resolved to hold off for at least a fortnight, no matter how prettily she begged.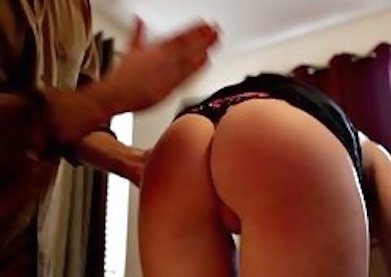 The knots dealt with, I was gentler and more sensual as I stroked and pressed her thighs and bottom on the return. I wanted her to feel, just from my hands, how tender and beautiful I thought she was. She sighed, lost in pleasure, and her left foot again moved a little further to the left.
The trickle of oil running down her cleft had nearly reached her anus. I was sure that she was very aware of the oil's slow encroachment.
I ignored it, and continued her massage, clasping and kneading her soft, now utterly relaxed, flesh. Jennifer's sighs and other sounds were more overtly sexual, a young woman being pleasured, and her hips started to move, gently up and down as if being fucked by an invisible lover. Every breath she took was audible now. She was absorbed, and lost. Nothing existed except for my hands, I guessed.
She stilled suddenly. The trickle had reached her anus. "Sir?"
I pulled her cheeks apart, though it wasn't strictly necessary.
The next episode is here.