Stephanie reached the fourth step from the top of the slide. Her ass was level with the slide. I stood on the ground, still gazing up at her thighs, admiring the softly muscled crease of her buttocks and thighs. I said, "Stop. That's just right."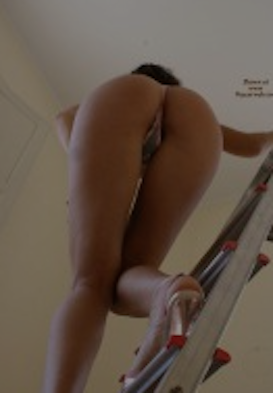 She looked down at me while I climbed up to join her. I stood on the fifth step from the top, so my cock, not quite contained by my underpants, was more or less level with her ass. I pressed my body against hers. This was the most intimately we'd touched, so far. My cock pressed, admiring, desiring, against her ass, and knew it was comfortable there. Her ass was the place for my cock to be. Stephanie pressed back against me, not only to keep warm.
I put my arms around her bare back, and held her breasts in my hands. Her nipples were hard with cold and arousal, rubber bullets between my thumbs and forefingers.
Stephanie turned, "Are we going to slide down together?"
She was thinking, I guessed, of my promise that her arse wouldn't get cold on the metal of the slide. "Probably. You can sit on me."
She smiled. "You can be in charge of keeping my arse warm. You spank Maires, don't you?"
"Oh?" I hadn't been aware I was in gossip quite that detailed. On the other hand, Maires was not a discrete kind of girl. "Well, yes. When she wants me to."
Stephanie raised her eyebrows. "Oh. That's all her, is it?"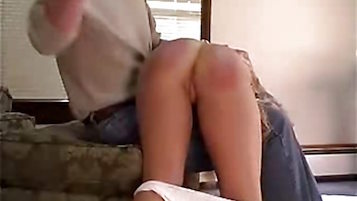 "No, sorry. I just meant, I don't do anything she doesn't want. I wouldn't do anything  that you don't want. Just being clear. But of course that's not just just what she wants: I like spanking her. It's, um, hot. Great ass, that Maires. Don't you think?"
She looked away for a second. "Well, I'm not really into girls. But yes, she has a nice bottom. If you liked spanking girls, I can see that Maires would…" She looked back at me. She was blushing slightly. "Ah, anyway, yes, she's got a nice arse. Fantastic legs. And I'm told she's good at cunnilingus. By her boyfriend, no less."
She was winding me up. I swung my body round to the side of the steps so we could press together and kiss properly. Stephanie nodded, and pressed into me, hard nipples against my shirt. I held onto the metal bar at the top of the slide with my left hand so I could put my right hand on her bottom. Stephanie sighed.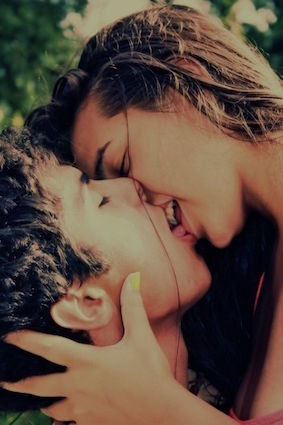 I patted her pretty little bottom, so lightly. I heard a chuckle from her, so I smacked her little harder. She kissed my neck. I smacked her again, a little harder still. I wondered if there was a point where she'd complain, but I didn't want to find out. So I left my hand on her ass, kneading and fondling.
I focussed on the kiss. We opened our mouths. Her tongue touched my teeth. She put her arms round me, holding on to me and not the slide. She was depending on me. Literally. We kissed, changing the angle and exploring. My cock was pretty much entirely free of my underpants. It was, um, engorged. It was not cold. 
Stephanie eventually opened her eyes again. "Shall we slide?" 
"Hang on. No, I mean, hang on to the slide." When she'd straightened and gripped the rails again, I swung my body back behind her. She waited. "Now, bend over." 
"What?" 
"I promised you your ass wouldn't get cold. I never made any promise about your tits. Bend over now. So your upper body's on the chute. It'll be cold, but it won't matter."
"You're crazy, if you think–"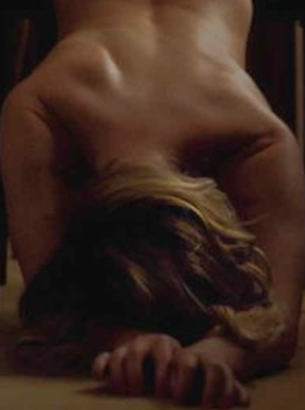 "Bend over, little Stephanie." There was a pause. Stephanie considered various things. Which was stronger: cold, or fun and lust? Twenty seconds passed before I could say, "Good girl."
"Hmmph!" But she said that with her head pressed against cold metal, her bottom the highest part of her body.  
I climbed up one more step, and let her feel my cock slide between her upper thighs. She said, "Oh, jesus." We stayed together like that, moving very slowly and very slightly together, savouring every micro-movement.
But eventually I drew back, and reached under her to undo the top button of her shorts. And I tugged. Down.