I liked the little groan Monica gave, when I entered her ass, just the glans of my cock in past that muscle. She'd insisted that I fuck her hard, and not care if it hurt her, so this time I didn't stop to let her get used to my presence. I pushed forward, into Monica's lubed but very tight asshole, slowly enough for her to be able to feel herself yielding every centimetre, but faster than usual. 
Then we were pressed together, Monica's asshole firmly plugged with me, and her heated, well welted bottom pressed against the cooler skin of my groin and the fronts of my thighs. I stopped, loving the sensations, while she panted, hard, four times, like a dog. It was only the second time she'd ever been anally fucked, and that first time had been only about two hours ago. 
I kissed her shoulder. "Getting used to it, girl?"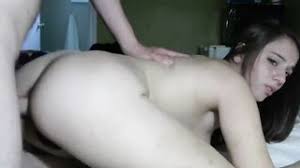 "No!" She was lying, though. I withdrew again, almost all the way out, and pushed forward again. Monica squealed on the in-stroke. It didn't sound like pain. It was system overload: too mach sensation. When I'd filled her, and we pressed tight together again, I smacked the left side of her thigh.
The slap rang in the room. Monica said, "Fuck." It wasn't a protest.
So we fucked, a heated girl, the man who had beaten and heated her enjoying the warmth blaring from her soft skin. She was moving with me now, and kept her tightly bent ass pressed against me as I fucked her. Monica had been on her hands and knees, but as the fuck progressed her arms slowly buckled and her breasts and face pressed down against the pillows. 
I smiled, not that she could see me. For some reason that collapse looked and felt like surrender, and it touched and reached me. I was already smitten, but it was probably time to think about the longer term soon. Not now, though. I reached down to grasp her hips in my hands, holding her tight and meaning my grasp to hurt her, as I held her tight against me. Monica sighed. It was a happy sound.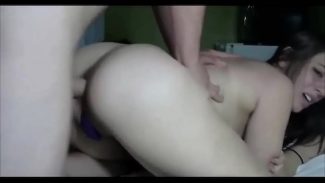 And then we fucked. A couple of times I had to slow down, and once I froze, since another move would make me come, and I was enjoying myself too much. Monica liked the hard, fast sequences, and at one stage I suspected her of having sneakily come without permission.
I didn't make an issue of it. But at last I smacked her hard again, and growled, "Now, little pipi. You come now," and we moved up a gear, fucking as hard and fast as we could. There was no sneakiness in her second orgasm: she yelled and yowled, my loud girl, and then subsided, panting again, while I pumped her and came in her myself. I sank down onto her back until she was flat on the bed, on her tummy with me on top of her, cock still hard in her ass. 
We kept still for a long time. I think she was enjoying the experience of my cock slowly wilting, shrinking, inside her. So was I. I could only kiss her shoulder. I said, "pipi."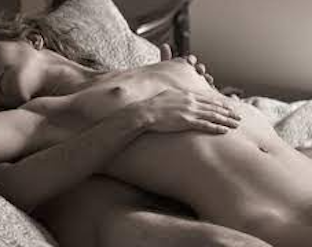 She said, "Master." Neither of us meant anything specific. She reached for my right hand and held it. At last I had to withdraw because if I didn't I'd lose the condom. We turned then and held each other. Usually I wash after anal, even with a condom, or make my girl get a warm cloth and wash me, but we were too fond and happy to care. We rolled over, so I was under her. I stroked her breasts.
Lots of things occurred to me. The one I said was, "You know what a collar means?"