The previous episode is here.
6
Paul arrived on Monday morning. Janie clung to him while he listened to Monica's report.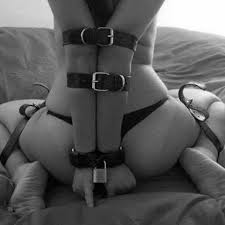 Monica had punished her twice on Sunday, till she'd cried. Paul noted that, of course.
janie sat up straight, her arms bound behind her back. Her bottom and legs still burned.
When they were home at last, he said, "You were good. Mostly. I'll deal with Monica's report on your punishments later. What does that mean?"
"It means you're going to punish me, Master. Every stroke Mistress gave me, you're going to give me again."
"That's right. But that can wait. By the way, she's not your Mistress any more. Call her Monica."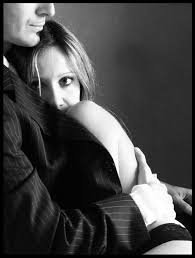 Janie nodded. "Yes, Master." Memories of that party flooded her mind; she'd been paddled and spanked, and whipped and used. "She made me – " Then Janie stopped. There was no point in complaining. 
"It was a lesson for you, Janie. You obey me because you enjoy it. I don't think I could do anything that you wouldn't get off on."
"True."
"But you don't get to submit just for your pleasure, Janie. You don't want to  choose what you submit to. You just submit. That's what you want. That's your deepest self."
Something moved in her, and she felt herself dropping, down to her smallest, sweetest place. "You love me."
"You know that."
"You know me!"
"Well, I should, girl. We've been–"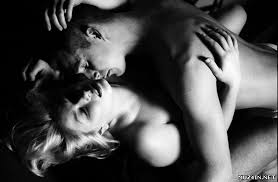 "No Master, listen! I mean, please. No one's ever known me, fully, and still loved me anyway. Before." 
Paul was silent. He looked at her for a long time. She waited, somehow half terrified. Eventually he held his hand out to her. She took it.
[The end.]