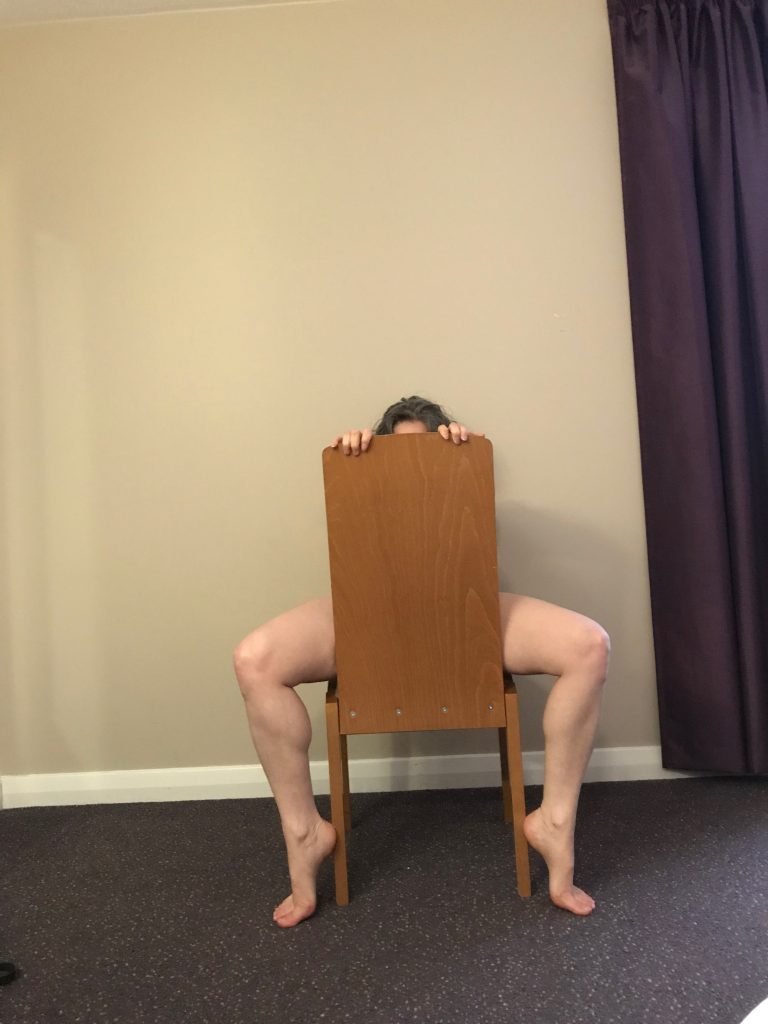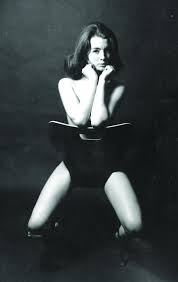 This reminds me of Christine Keeler's famous chair photo. The Tories were in at the time, so it's to my right —>
Except that Ms Keeler had a significantly smaller chair. And my lovely model, being a dancer, has better legs.
And my model is leaning back, as if that chair is a bucking bronco.
She is, in fact, rocking that chair. (Only in the fashion sense, of course.)