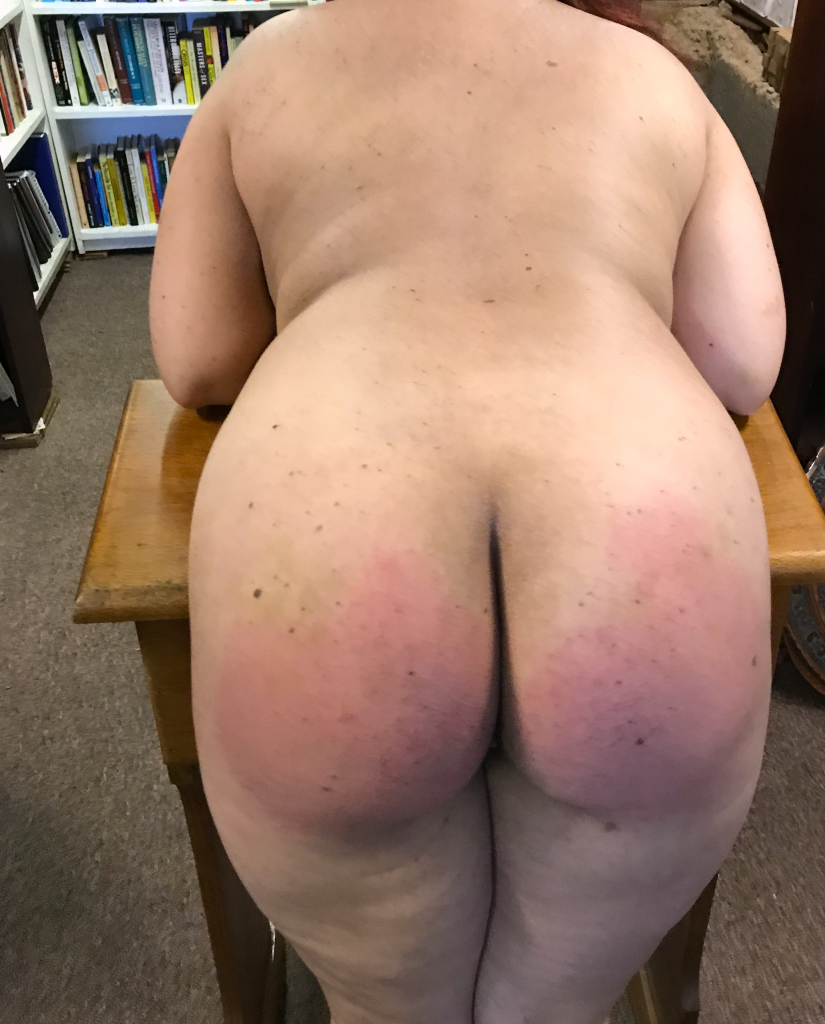 She's asked nicely and, as far as I could tell, sincerely, to be caned, and of course she will be. 
But there's always the warm-up first. The leather paddle doing good, loud, work. She's still worried about the caning to come, but she knows that the warm-up is a good thing: erotic and sensual in itself, and also a sign of care. I can't be as angry with her as I'm pretending. 
Soon, she knows, we'll fuck, and she will pretend to be very sorry and I'll pretend that I've only just forgiven her. Hypocrites, we Doms and submissives. In a way. But we also know each other closely, and we know the truth, too. 
She knows she won't be allowed to come for at least an hour. And that when she does, she'll finally be told what she already knows: that she's a good girl.