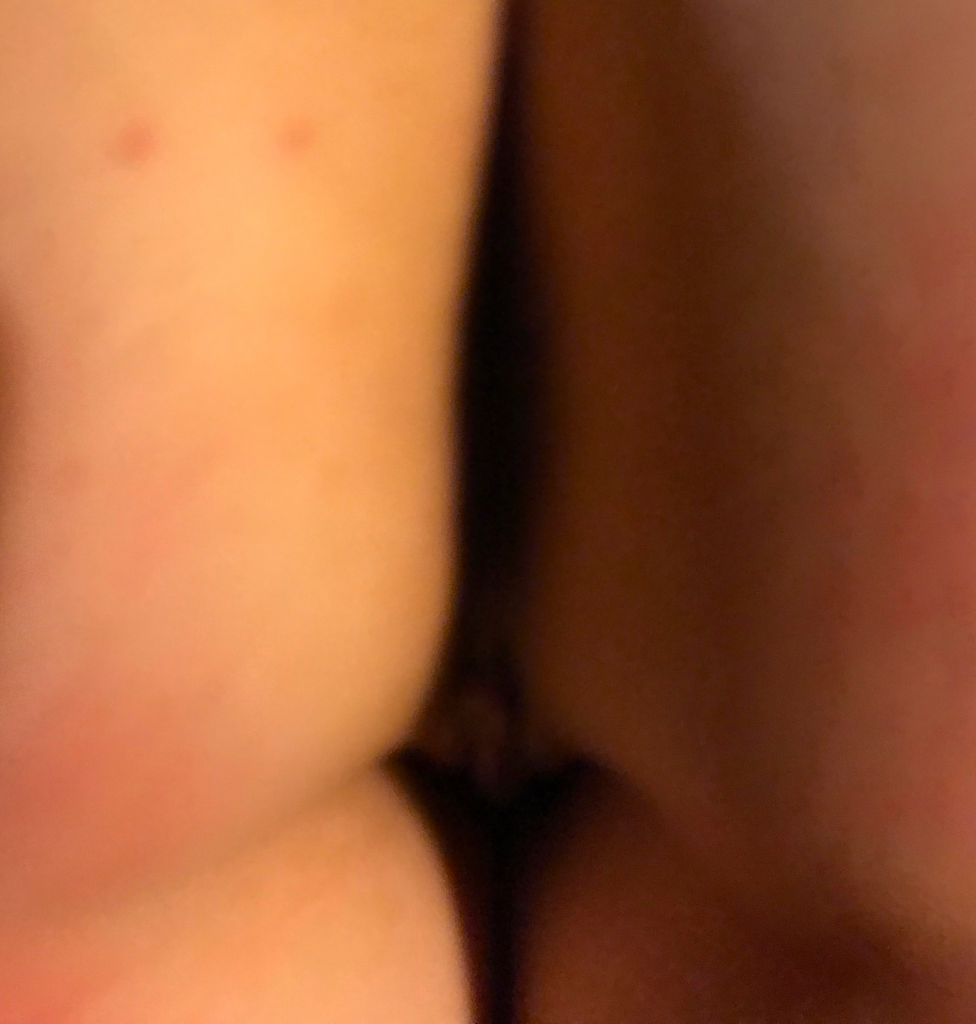 She asked me once why I always had an erection when I spanked her. Did she turn me on, when she misbehaved? 
Actually she did, but not as much as giving her the corrective spankings did. I said I'd show her why. 
In this pic I've started with her lower buttocks and upper thighs, and haven't begun the more serious part of her spanking yet. But I took this photo. The Dom's-eye view while he's delivering a spanking, naked girl over his knee. I held the phone, with the pic showing, to her face so she could look. "This," I said.
"Oh."
[I used this shot last week, in the Surrealism prompt. But here it is without the peaches, and in its original context.]