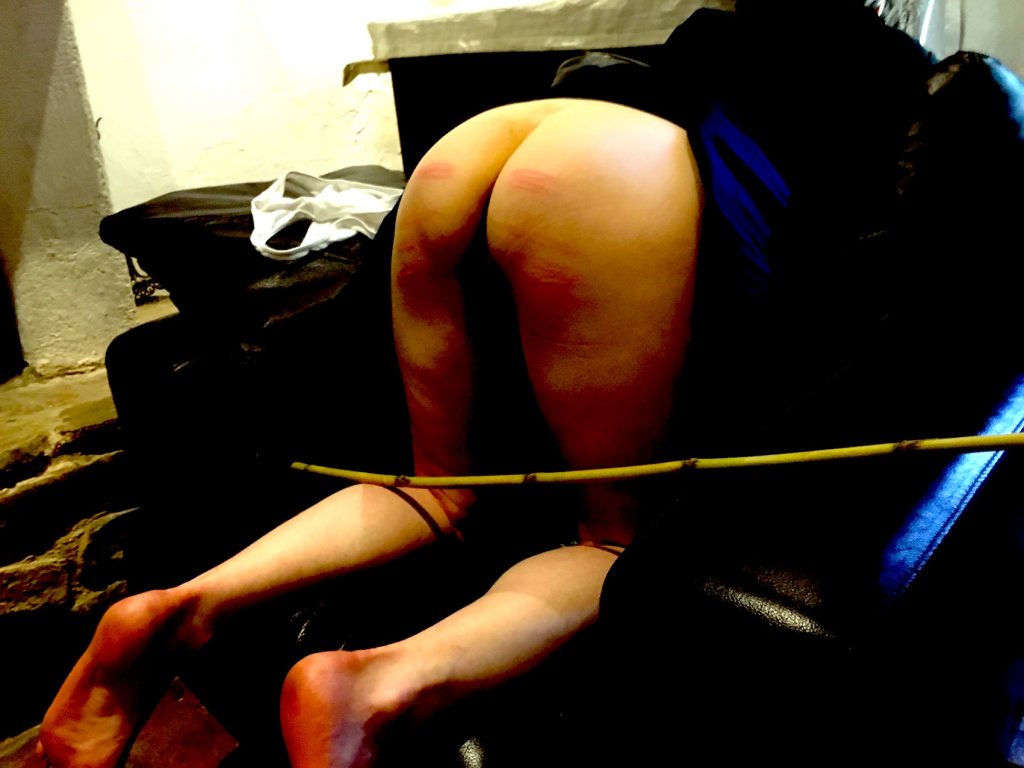 Time slowed almost to a stop. The cane landed, branding its line of pain and fire across her body. She would absorb it. Eons later the cane would land again.
Perhaps time was all submission and fire,. Perhaps this never would end.
Note:
Still in the dining room of the castle. The light: wood and leather. And girl. And bamboo.