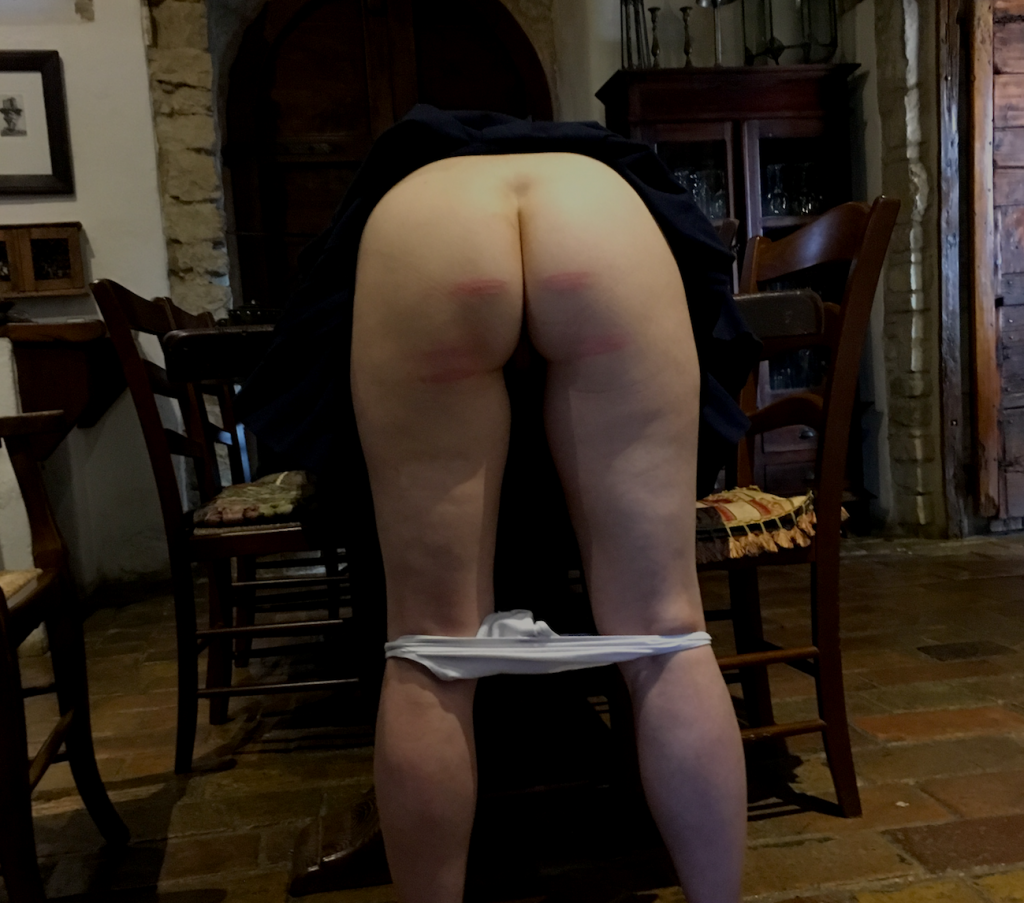 Still in the dining room, over that enormous table. 
Marked, sore, knowing she is not to get up. That she must wait for whatever is to happen to her to happen. 
She makes no choices, except to endure and obey. Submission can be so simple.
Note
It's the light. And in this case the framing. Such a lovely place. And a lovely girl.