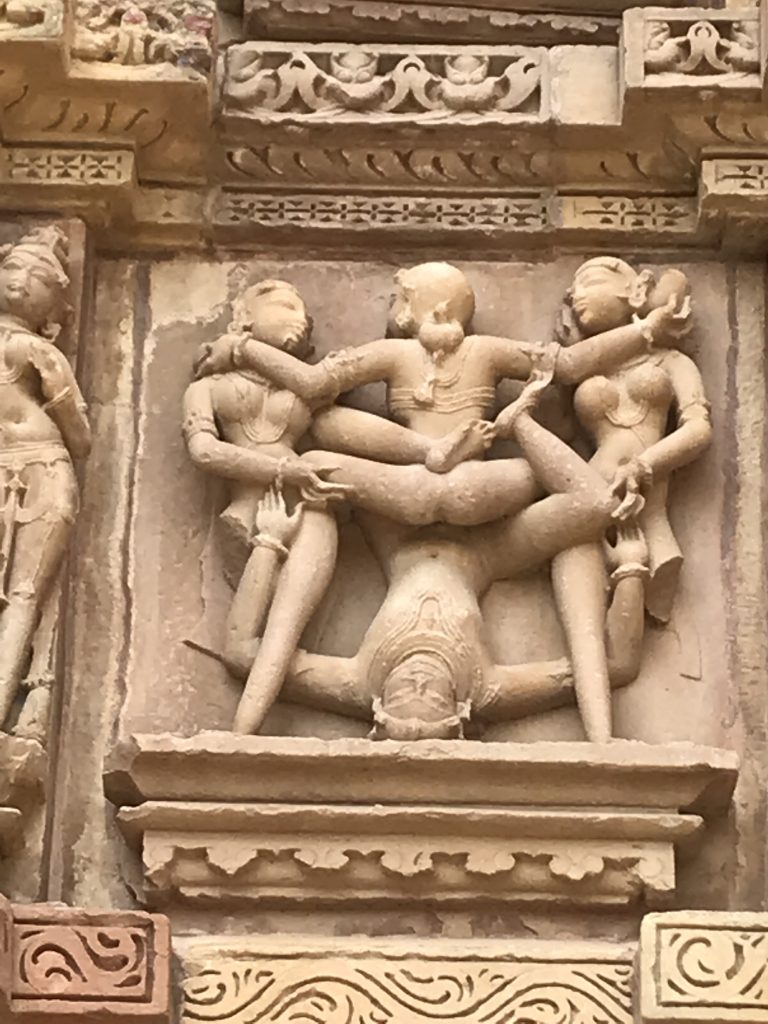 I took this photo in northern India, after the last Eroticon, the last time I travelled.
I'm taking a break from the wonders of the flesh this week. To celebrate the erotic stone friezes on the temples of Khajuraho. Where I'm longing to return, when the world opens again. The Indian economy is going to need visitors, urgently, once it's safe again. 
Anyway, this man is a Brahmin – I've forgotten the signs that tell you he's a Brahmin – keeping three woman happy at once, with his cock and his hands. And the thing that impresses me, cause I've sort of done that a couple of times, when a night went wonderfully, fairy-dust beautiful, is that he is STANDING ON HIS HEAD while he's at it.
I've never managed that.
I think you have to get born into the Brahmin caste so you can't join it, but if they ever had a recruitment drive, this would be the poster!