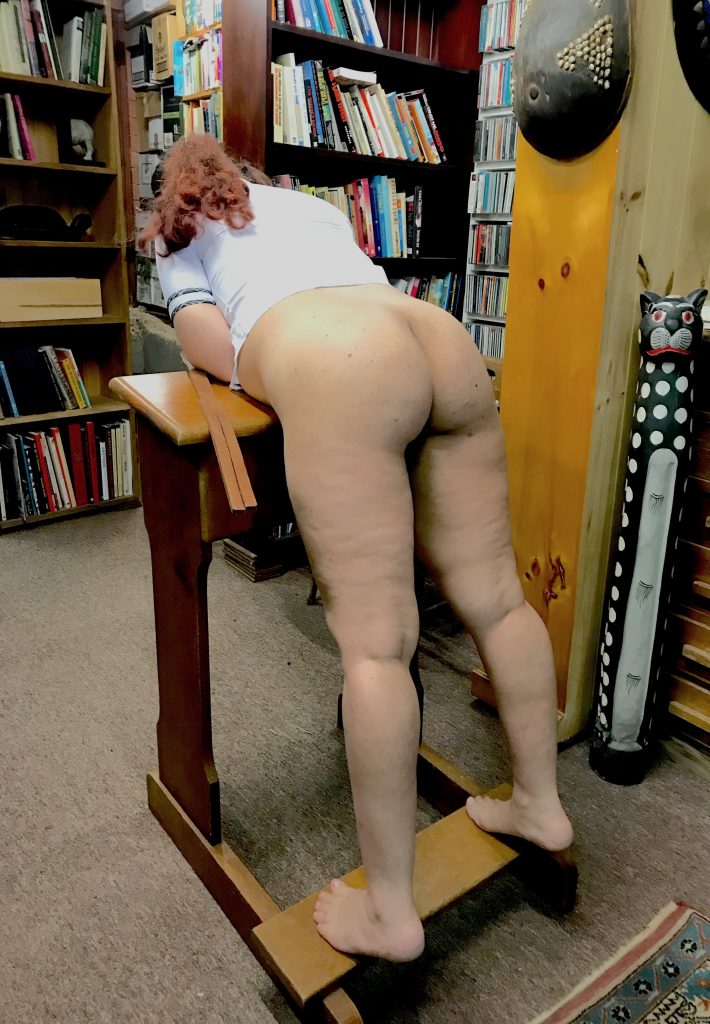 She's on the prie-dieux, a piece of furniture meant for people to experience repentance.  One kneels at it, or one bends over it. One thinks about one's misbehaviour.
When she was told to bend over, and the tawse placed beside her, she knows her future is going to become painful, intense, and yet somehow pleasurable. 
But the waiting: that's hard. She just wants it to start. 
But, always, first she has to wait. Nothing happens, except inside her mind and body.
Slowly, imperceptibly, the tension mounts.