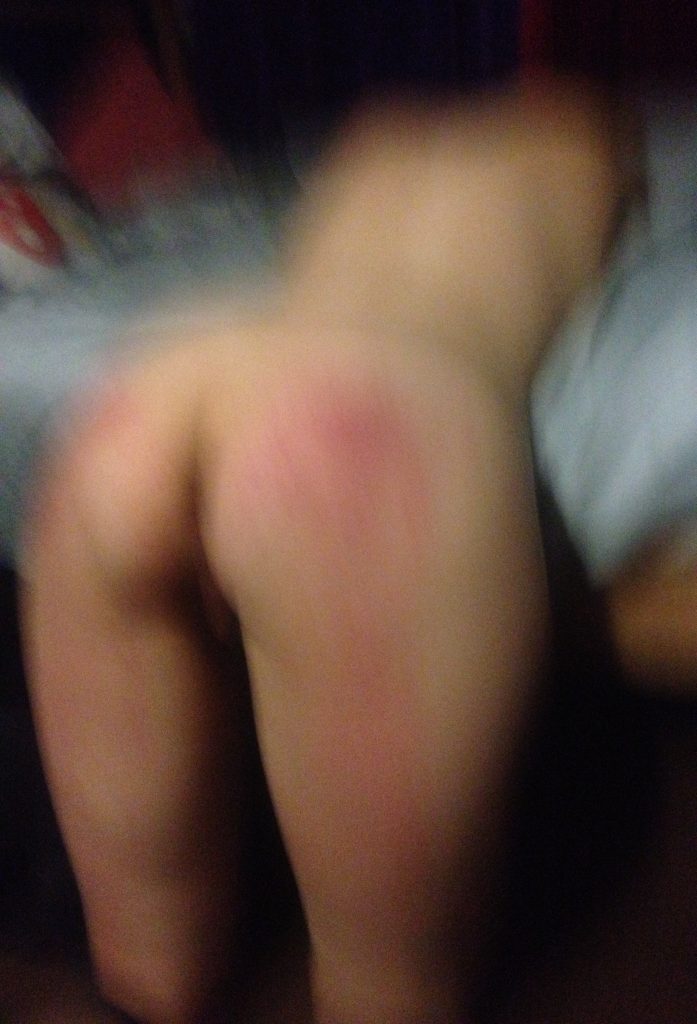 I don't know. I've got friends who hated it and said it hurt like hell. I've got friends who love it. 
I do know. You're mine. Not "mine except for your ass". Yes?
I know, Master. And I want to. To please you, and … well, I think it sounds hot. Like surrendering. Like giving you everything. 
Well, your ass is everything. That is just a fact.
Arse the size of the universe, is that what you're – Ow! Yi! Sorry, Master!
Finest ass in the known universe. Ask that DeGrasse Tyson guy. Anyway, we'll go at your pace. If you want me stop, or go slow, just let me know. If it's too much, I'll withdraw. Fucking reluctantly, I imagine. But I will back out.  
Hah! Back out! 
Okay. Get your ass up. That's lovely. And try to … stay relaxed. 
Ok, I'm … Uh!  Ahhh…
Notes:
The light source was a bedside lamp. And the camera flash. Though that was somehow underpowered, giving this slightly ghostly image instead of documentary clarity. I like the result.
The Anal Sex: Deprivation of Virginity Project went incredibly well, too. But maybe that's a different post. And of course anal sex is natural. It's just that the laws of many countries still say otherwise. But if it's not natural, it must be artificial. Like the light.