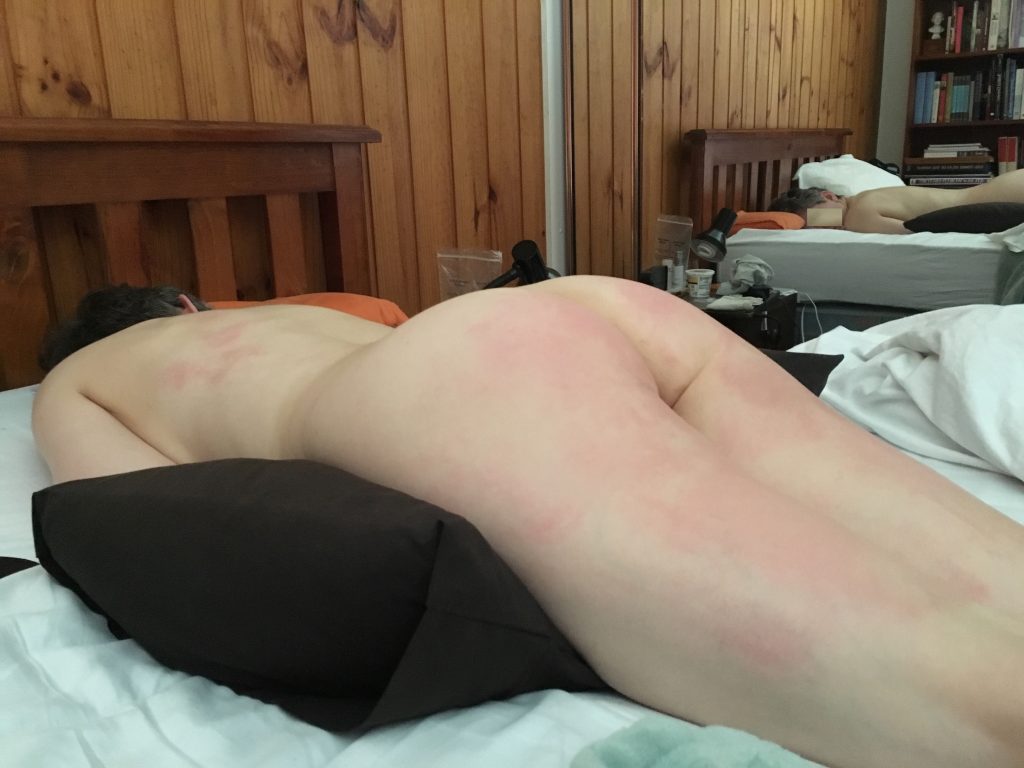 A sweetly relaxed Image of Iintermission.
With just a trace of pink in the air. Or the rear.
Sensual things have been happening, slowly. She knows there is more to come. But in the intermission, the wise woman rests, and lets her imagination wander. 
And the lovely Zoë is always wise.