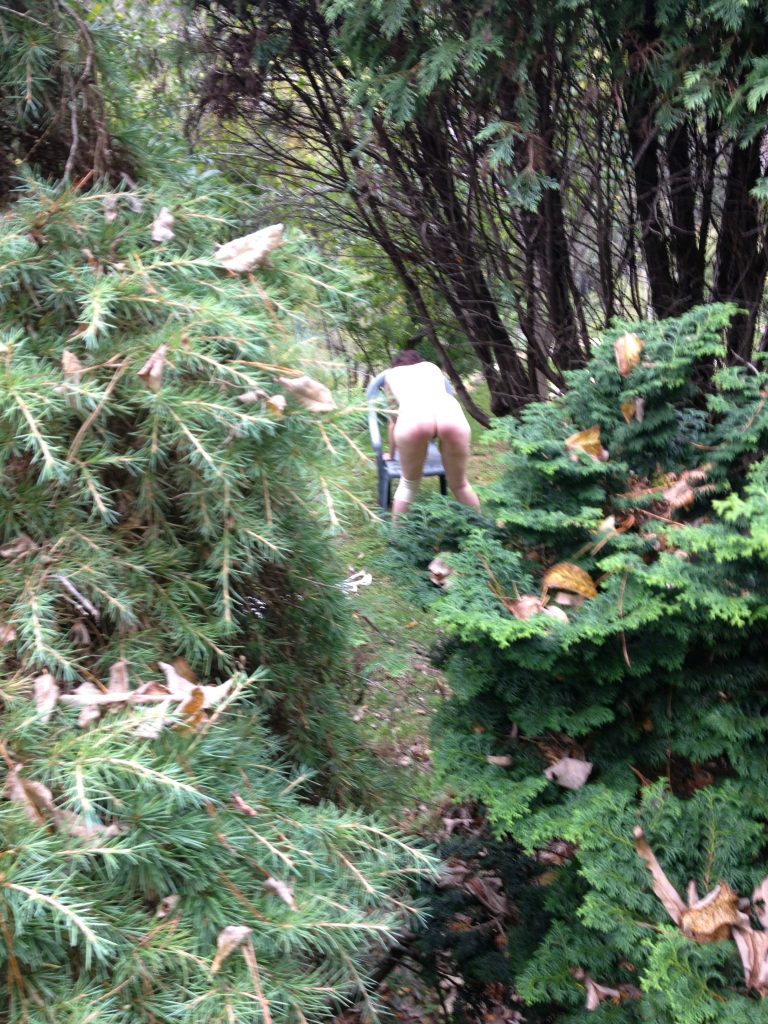 There may not be fairies at the bottom of my garden. But sometimes – even better! – there are bad girls. 
Waiting for the man with the paddle. Knowing that she has as much control over crying out as she has over her ass turning red. She knows she'll be loud once her punishment starts; the paddle has no interest whatsoever in what she wants to do or not. She fears that the whole valley will hear.  
As the man with the paddle (and the camera) I know that at 5.45 in the morning, which it is, there's not a soul about in the valley, and she can express her sorrow as freely as she needs.
And she is beautiful, and she expects – rightly – that consolation will follow punishment almost immediately.