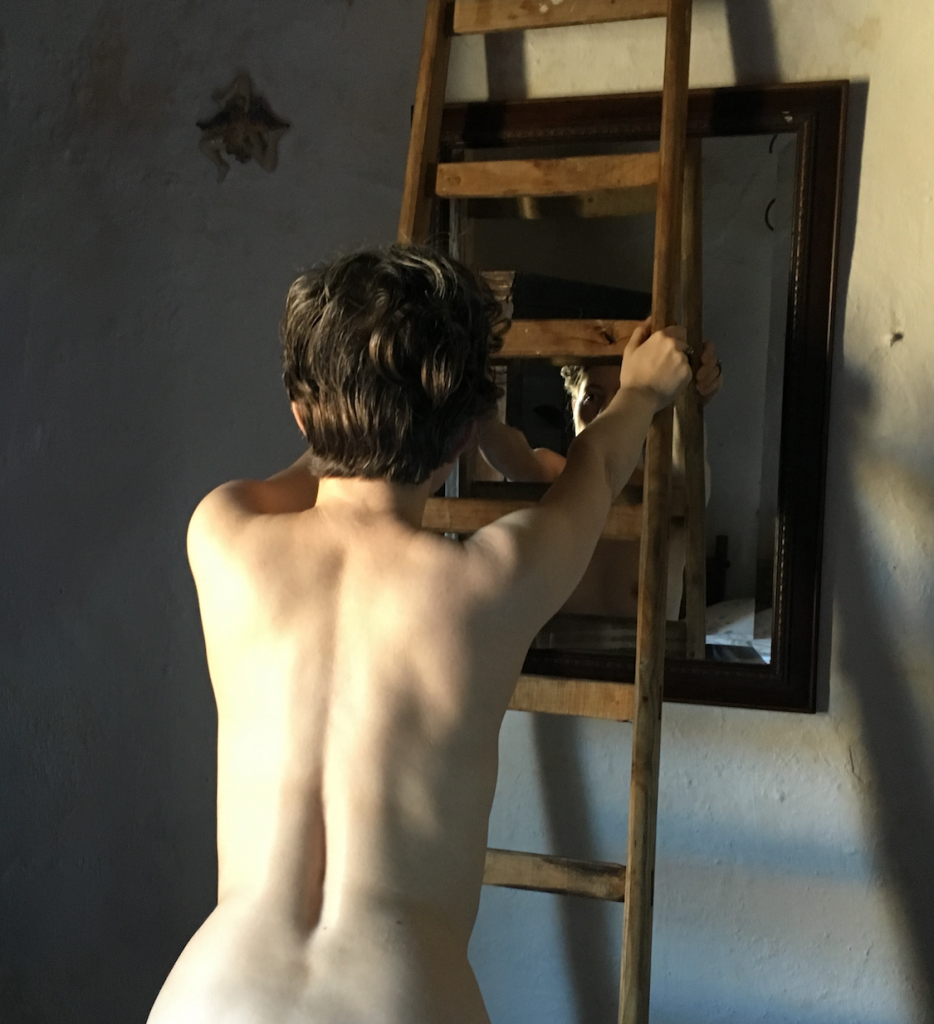 I like the light in this picture. The light likes her. 
An upstairs bedroom in the castle. The ladder is for getting up on top of the turret. I think. There must be a safe place to rest the ladder on and make the climb, but all of the places I could see out the window looked obviously unsafe. There must have been one safe route, but it's a long, long way above the cobblestones below. I wasn't game to try it by guesswork. Let alone by trial and error, given the consequences of error.
On the other hand, ladders are for placing girls on. Everyone knows that. 
Note:
Fans of my beautiful model may think this photo is too modest. But if you look carefully, this picture does contain nipples. So all is as it should be.