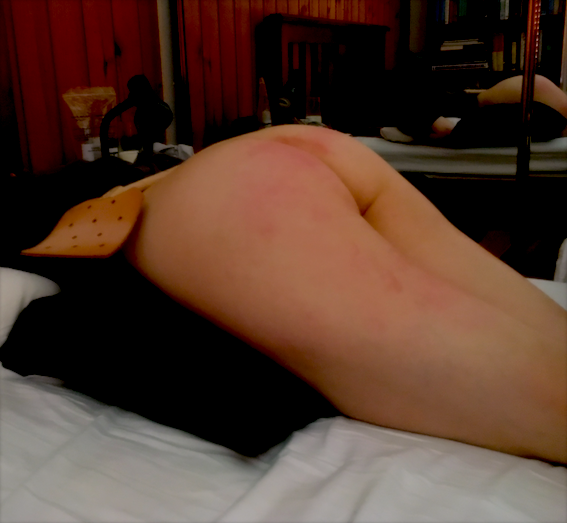 That leather implement came from Cambridge University. Yes, that Cambridge, wretched hive of perversion, villainy and scum.
It was sold as a flyswat, though it's clearly for encouraging Bad Girls (or Boys, according to taste) to behave better. Certainly that's more or less what the model in this pic said, when she gave it to me. So I could use it on her.
What I like about this pic is largely accidental. That is, I hadn't really been aiming to get two slightly different Gretels in the one image.
One Gretel lies near the photographer, with the flyswat resting on the small of her back to remind her why her ass and thighs are blushing so prettily. It's also there so she knows it's in easy reach for me, if she says or does something inadequately submissive.  
The near Gretel is long and elegant. The further Gretel, in the mirror, is simply a rising swoosh, her bottom round and arched up, and her upper body and yummy thighs descending from that perfectly poised peach.
Two Gretels, one "flyswat" and one me. Heaven!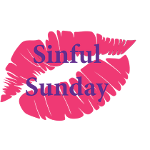 Press this line to see other Sinful Sunday images!