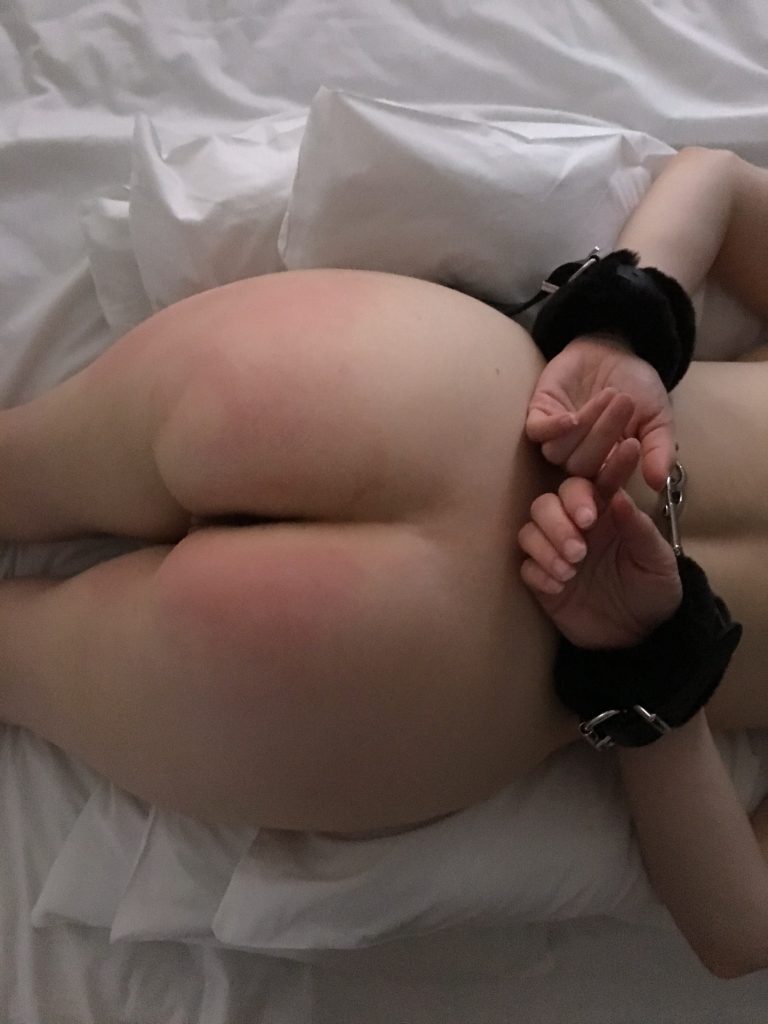 A woman spanked and then bound represents a culmination. It's taken a lot of loving work and communication to get us to this point, and to her submission. 
It's also a commencement. Once we've reached here, then things can move between us. Oceanically, but the sky's the limit.
Oh, and doesn't she have a cute ass? Or, as we say on Earth, "O! Quel cul t'as!"
Oh Calcutta
Well, some of us on Earth say that, anyway. The artist Clovis Trouille was a notoriously enthusiastic admirer of the comely, womanly ass, and he called his most famous painting, "O Calcutta! Calcutta!"
The title's a pun on "O! Quel cul t'as", which means, "Oh, what a [cute] ass you have!"  
Ken Tynan borrowed the painting, and the title, for his sinfully sexy (but nice) 1960s theatrical revue, O Calcutta.
In its original form, O Calcutta included two spanking sketches written by Tynan himself. Ken "Spanker" Tynan was notorious among his woman friends for his keenness on using the flat side of a hairbrush, so it's not surprising that he wrote two spanking scenes for his show and, as director, accepted and included them. Unfortunately, these two scenes are omitted from modern revivals of O Calcutta.
John Lennon also wrote a scene for the original revue, but now Yoko, as guardian of the Lennon estate, won't let it be used. But that's enough about 20th century art and theatre: doesn't my model have a cute ass?