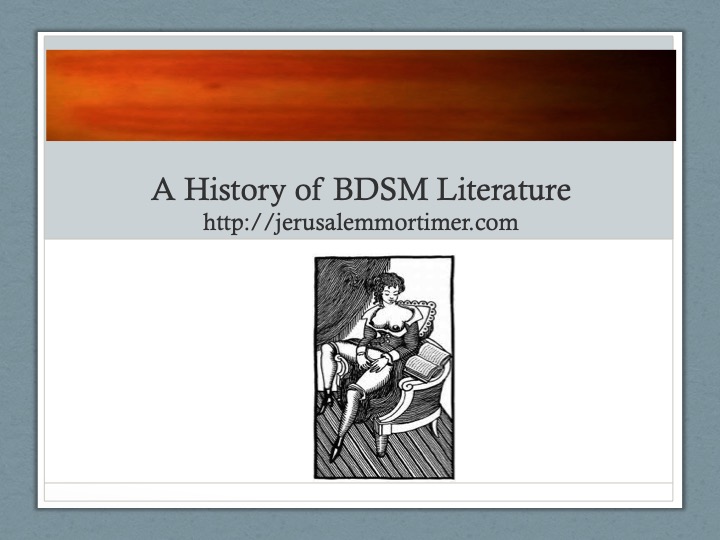 This is the first of a longish series, based on my Eroticon 2019 presentation. 
It is a history of BDSM literature, taking in nearly 50,000 years of human art and history. One of my key points is that BDSM didn't come down with Sade (who I don't rate highly), and nor did it arrive with 50 Shades of Grey.
BDSM has been a part of human culture across an enormous time span, and our traces can be found amongst other strands, in an enormous range of cultures. 
These posts are going to be coming on Fridays, so stay tuned!