My novel has been taking up a lot of my blogging time and energy. It's a bdsm comic romance novel, which is not the commonest genre in the world.
Anyway, I finished Part 3 about an hour ago. It's survived two critical re-readings so far, and it seems to be good.
So to celebrate here's a special offer. An excerpt from my novel, ABSOLUTELY FREE!
(Hah! Like I charge for anything.)
From The Tawse's Tale
We kissed, mouth to mouth, my hands in her hair at last. Then, while her tongue ran along my top teeth, and I smelt breath of green herbs, I lowered my hands to unclasp that bra. In some ways I'm a disappointment to women who really like lingerie. I always prefer bare skin. And though I have kinks enough, I've never really been a bra and stocking-tops fetishist. The sexiest thing about Shar dressed as she was just then, to me, was knowing that she wanted me to think she was sexy. That's the hot part.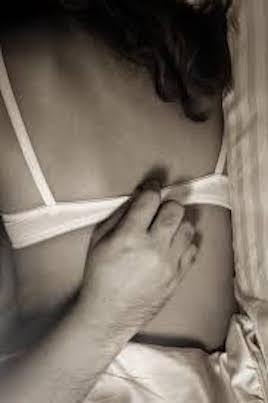 Anyway, I wanted to hold her breasts and take as much as possible of each breast into my mouth, and then kiss and suck on each nipple in turn, perhaps grazing each lightly with my teeth. So I had honorable intentions and projects involving her breasts, all of which needed the bra to go.
But Shar reached back and put her hand on mine, blocking the hand that was trying to undo the bra. "No, darling, not the bra. I'm – The bra stays, darling."
She chuckled happily when my face fell, and kissed my nose by way of compensation.
I thought perhaps she was shy about her breasts, which would certainly have drawn male attention when she was still young, and not all men are nice to adolescent girls. So I ran my hands lightly down her body, watching and loving the trembling as I held her hips. I edged my fingertips under the cami-knickers. Shar looked happy at my attentions and intentions, then infinitely sad. "No, I can't. Freddie."
So I stopped, but kissed her. I wasn't quite sure what to do. She said, "This is like a date, yes?"
"Yes." I frowned, puzzled.
"I'm not going to fuck you on the second date."
"Oh."
"Don't look so stricken, Freddie darling. I quite like your chances for the third date."
"Um. Then why -?"
"Darling, this isn't something you can argue about. I was taught things about sex and not to be a slut."
"I'm a slut," I said. "It's not so bad."
"Yes, but you're a man. It's different for men. Freddie, I know you don't believe in these rules, and neither do I. But … I still can't fuck you on the second date."
"That's a pity." My voice sounded shaky, to me. "Because I really want you. I really, really want to fuck you, Shar. Girl."
She kissed me again. "But don't feel too bad. On a second date, a girl is allowed to do things that'll keep her man interested."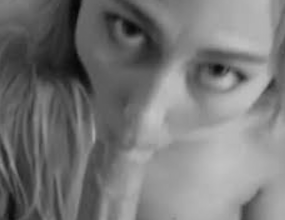 I said, "Whuh?" Shar undid the button of my jeans and tugged the zipper down. "Oh." I raised my ass off the carpet for a few seconds so she could wrest my jeans down, and then off. She put her hand on my cock, still trapped in cotton, running her fingertips along its length, then clasping it firmly, feeling it throb against her palm. "Oh. Well, indeed. This seems kind of historical. But obviously it's very fine ."
Shar glanced up at my face for an instant. "I really don't think you need to talk."