I'd just said to Emily, "You'll do as you're told whether you want to or not. You obey orders, and you accept punishment when I say you deserve it. The final say is mine. That's how we are, now." 
She'd frowned, considering. My heart was thudding. She had every right to say no, since it was a hell of a lot to ask. Still, I'd be devastated if she did.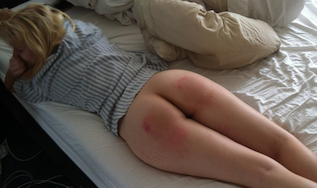 But she didn't say, Yes. She said, "Hey, Jaime?"
So now I was worried. "Yes?"
"This is totally not normal, this."
"No. It's perverse."
"And I'm thinking of agreeing to it. I even think it's hot, for god's sake. We're so strange. Does this feel right to you?"
"Oh absolutely. Yes. Completely right." 
"Actually it does sort of feel right to me too. But it's a bit scary, Jaime."
"Well. Jump and I'll catch you, my love." 
"I love you too. Will you really catch me? Always?"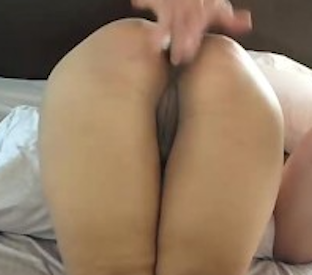 "Yeah, actually I will." We were solemn together. I stroked her cunt gently, and unfairly, since I knew it interfered with her thinking, then slipped a finger into her ass. Emily sighed. She liked that.
She said, "Then. I jump. I'll do as I'm told, from now on. I'm yours."
"So. Emily Maria Viviani, under new management. You've changed hands."
"Jaime, this is the weirdest thing I've ever done. It is so not normal. I'm absolutely terrified. But happy. I seem to be ridiculously happy. Well, so far."
"I love you. I'm not scared at all," I lied, "and I'm happy. You're mine. And it is ridiculous."
That the most amazing gift I have ever been given. It was considerably better than Christmas.