Punishing Emily seemed to be a hot idea. It was also terrifying. I'd no longer be able to rely on the politics that I'd put together to allow me to accept my sexual desires. I'd have to fly without a map, immediately, and work out something new.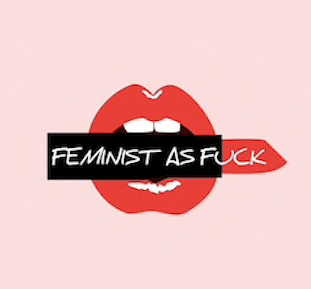 She was less fussed about the politics than I was, because we both knew that in any discussion over sexism the woman is always right. I might have to flounder round, trying to come up with reasons, but she didn't. And she had no reason to worry about getting the cane. She liked getting caned. If she didn't get caned for this reason, there'd be another reason coming along soon enough.
It came down to this, for both of us: we could carry on being awkward with each other, or we could do something new and scary that meant we'd fuck and forgive. There were arguments for and against this, but the lust of it led in only one direction.
My face was cold, pale and sweaty as a slice of picnic chicken. Emily was as pale as she ever gets, a speckled brown egg. "Yeah, well. Suppose you punish me. Okay. What happens?"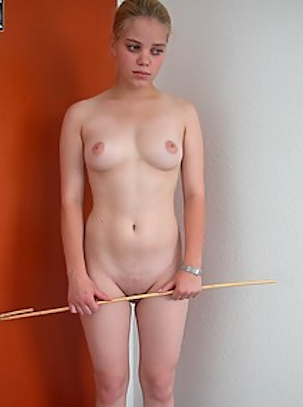 I was used to pretending to be a disciplinarian. Actually being a disciplinarian, the real thing, was stranger and more emotional than I'd imagined. "I suppose … Well, I'd tell you to go and fetch the cane. You'd do as you're told. And then I'd cane you. And … No, that's it, really."
A day ago, Emily might have said something like, "Oh no, sir, pleeease not the cane," and we'd have taken the game from there. Instead she said, "Okay then." She stared at a point on the floor, just before my feet.
"Emily, look at me." Emily looked up, then cast her eyes down. I realised, relieved, that part of her was still play-acting. Sure, she was ashamed, and afraid of the cane, but she was also enjoying her humiliation, and hoping I'd make it worse. I could talk to both Emilys. "I'm giving you one last chance to decide, okay? This is the chance, right now. If you say, 'Yes, I deserve the cane', then we'll start. But if you can say, 'No, I don't deserve to be caned,' then we don't start. Nothing happens."
"Um. Well, what happens if I say I deserve it, but I still don't want you to cane me?"
I hadn't thought of that. "I'd be pissed off with you." I shook my head. That was bullying. I'd feel better about this if I managed not to be a bully. "I mean, truthfully, I would be pissed off with you. I'm pissed off now. But I'd forgive and forget. It'd take a while but it wouldn't take forever. So if you say nothing happens, then nothing happens." 
"You wouldn't leave me?" 
"Jesus, Emily! No, I won't leave you. Absolutely not. Not matter what. I love you." It was true, though I didn't sound very loving.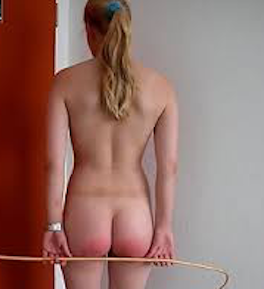 "Okay. I love you too. Um, what was I supposed to say?"
"Well, whatever the hell you've decided should happen. It's your choice. Oh. Right, the words were: 'Yes, I deserve the cane.'" 
"Ok. Yes, I, Emily Maria Viviani, deserve the cane. No, really; I totally fucked up. You absolutely should punish me. With the cane. I really deserve it. I need you to punish me. I know I do."
Once she'd said that our world changed. I pretended not to feel the vertigo.