Towards morning, the hash sweated out of me and my mind and tongue working again, I hoisted Emilia on top of me and, when I judged she was concentrating fiercely, riding me to her orgasm, I gave her bottom a series of encouraging slaps.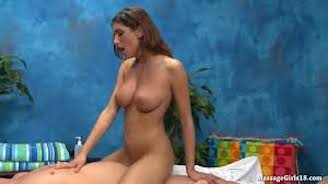 She made a lust sound, an animal sound from somewhere deep in her throat, and held my shoulders tight, so that was clearly right. As she got closer to coming I slapped her shuttling arse and thighs hard, then very hard, and that was right too.
She shouted the only command I'd ever let her get away with – "Harder!" – and I smacked her till her ass and, it seemed, her mind were burning hot. She fell forward onto me, screaming into my ear as she came. 
Emilia had dodged the talk I thought we should have, so that served as our discussion. She didn't need words quite as much as I did.
So we were lovers, then, who knew about each other from the first night. Carefully, we expanded our range.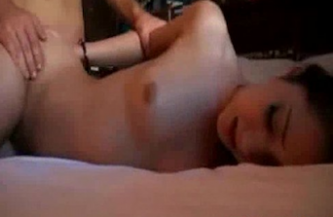 So we were together the next night as well, and I held her down and wrapped rope around her wrists to see what would happen, and what happened is that Emilia sighed and wriggled, content to be bound. So I took the poor helpless girl over my knee and spanked her long and hard, and that brought forth stronger pleasured sounds.
And then she roilled onto her back, still tied, and pointed her toes at the ceiling. Different corners of the ceiling. It was an offer I couldn't refuse. We fucked: strong, committed fucking.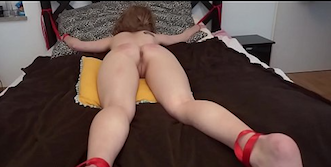 So it went by increments until we'd established that, for example, if I tied her ankles and wrists to the bed-ends and strapped her bottom and thighs with my belt till they were deeply, hotly red, she'd respond with even noisier lust.
Emilia could not only tolerate pain that would have me screaming and whimpering, she could ride that pain and turn it to sex. 
Two months later I broke my rules about emotional safety and declared wonderstruck love for Emilia under another starry sky. Because her mother had advised her never to believe anything a man said outside the legal hours of daylight, I repeated the declaration in the morning, sober, straight and still wonderstruck.