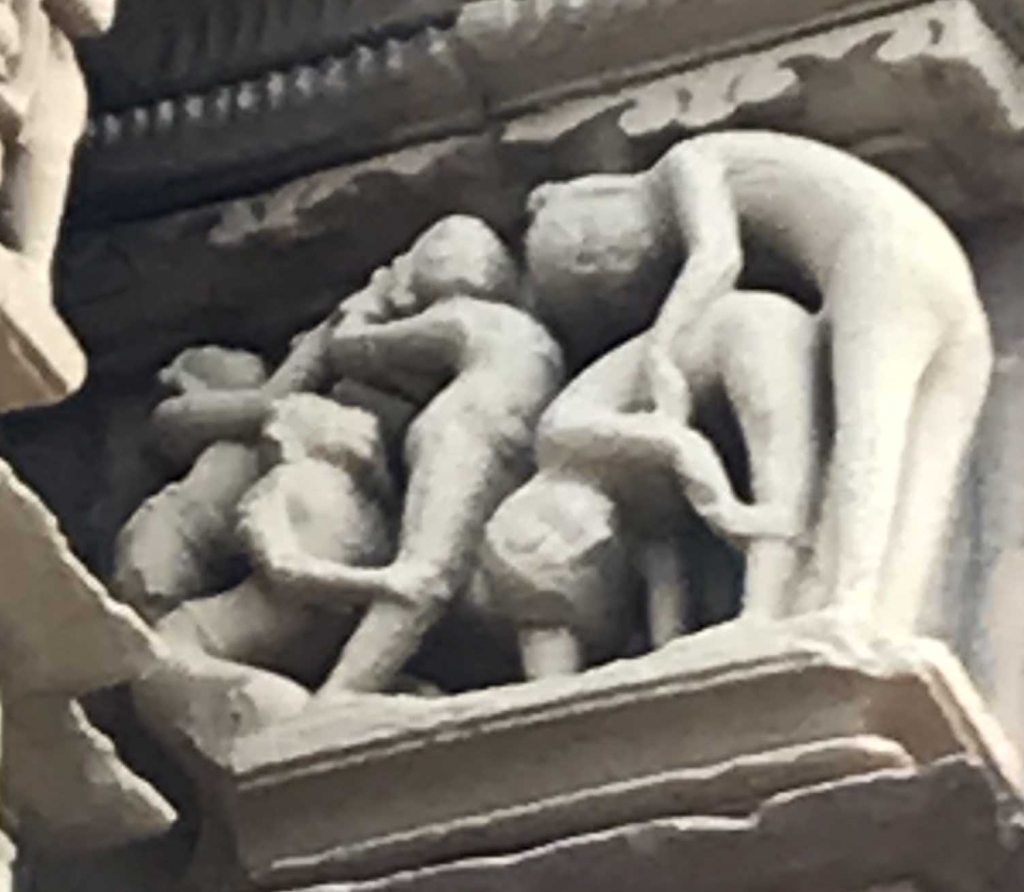 I'm in India. Up there is a tiny fragment of the erotic art at Khajuraho.
I was up at 5 this morning to watch the sunrise on the Ganges. I have a six in the morning start tomorrow, too. 
I have a good many things to say, and many good things to say. But I also got exhaustion, flu and an angry case of diarrhoea. This is not going to be the time I say those good things. 
Despite the exhaustion and the rest of it, I'm having a wonderful time, and I love India. But I'm looking forward to slowing down. 
You'll hear from me properly soon.
Here's the pic I took, of which the top image is just one one fragment.