In the last few days I've clambered and walked all round Pompeii and Herculaneum, and climbed from the road on Vesuvius to look down into the crater, a distance of, I'd say, about one and a half kilometres. 
All the time limping like a three-legged dog. That's because I climbed my way into the grounds of the Villa Diodati, Byron's old palace in Geneva.
It's in private hands now, and closed to the public, which is a disgrace. There's a sign nearby about how "Frankenstein" happened there. The Shelley's house, where Bysshe and Mary were living, and actually wrote the novel, has been demolished.
By the way, the novel was conceived and mostly written by May Shelley. Percy Bysshe wrote about 7,000 words of it and had a couple of the less important plot ideas, which gets him to the status of minor collaborator. He never claimed any share of the credit.
Anyway, my leg had largely recovered, but before I went into Vesuvius's terrain (terrain of terror, I guess I shouldn't say) I undid all the repair work while walking through the Carraculla baths in Rome. A road made of cobble Has the power to make me hobble. It seems. 
After the ruined cities, plus the volcano that did the ruining, my feet weren't just sore; they'd swollen up until they looked to me like someone else's. And that someone else was possibly an elephant.
Since then I've kept my feet elevated, and me relaxed, as much as possible, and as a result they're nearly back to normal size. Phew!
Anyway, I've been having a wonderful time, but I'm physically exhausted. That, it seems to mean, prevents me from writing. Writing takes energy, and the body has to supply it. It hasn't been. What energy I have, I've devoted to making myself walk, and go and look round different places.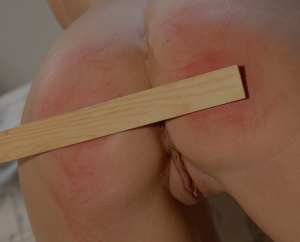 I have a terrific episode of Maddie's story (the Wicked Wednesday saga) formed in my head, but it'll have to wait till next week, when I'll be resting on the beach in Phuket.
It's interesting that domming and writing both require unusual amounts of mental energy. You need desire, focus, attention to detail while shaping the direction you want to go. 
Right now, if some girl were to drape herself over my knee (or chair), I honestly don't know if I'd be able to oblige her. Similarly, I have the plot of next week's Maddie saga worked out, but I couldn't write it right now to save my life. (That, I guess, is not actually true. At gunpoint, I'd write it.)
Anyway, I'll be able to write more next week, by bribing some kid to watch my laptop when I go for swims. My journey ends on 16 May.