The Australian Study of Health and Relationships (ASHR) is the most important study of sexual and repro­ductive health in the world, at the moment.
It's got the biggest genuinely random sample (20,094 men and women aged 16-69, contacted by land lines or mobile phones), and it included questions, including on kink, that other surveys haven't touched. 
I'm posting this information on the survey results because I had a minor connection with this research, making some suggestions about the questionnaire and the data analysis, particularly about bdsm. But the findings I'm talking about today are about sexual relationships in general.
Triumph: most people are emotionally and sexually satisfied
86% of men and 84% of women found their regular relationship very or extremely emotionally satisfying

88% of men and 76% of women found the sex in the relationship very or extremely physically pleasurable.
That's the triumphant result of the survey. You can spin the survey results in various ways, and it definitely uncovered some worrying things, especially the amount of sexual coercion directed at women and girls. But the biggest finding, the headline, for me is sex-positive rather than sex-negative.
The great majority of men and women were very or extremely happy with their partner, and with their emotional relationship and their sexual relationship.
The background radiations that permeate our sexual universe are satisfaction and happiness. (And terrible metaphors.)
The trouble
On average, people in regular relationships had had sex about 1.4 times a week in the past four weeks.

Younger people had sex more often, but even those in their 60s had sex about once a week.

That 1.4 times a week is quite a bit less than the frequency of sex found in the previous survey, 10 years earlier. Back then it was 1.8 times a week, on average.
So Australians seem to be having less sex than they were 10 years ago. There are two possible explanations. One is that people are bringing Twitter and Facebook and work emails to bed, spending time with their pads rather than their partners, and falling asleep when they're exhausted.
Another theory is that there's less "service sex" happening, where the woman lies back like a floppy dolly and lets the man have a fuck because he wants one and she doesn't, but she feels like being obliging. Women are doing less of that, because feminism. 
One thing that counts against that second theory is that both women and men want more sex than they're getting. Most people said they'd like to have sex about 2–4 times a week.
So maybe those people in relationships need to put down the Twitter and the work emails, and talk to each other. Talk about sex. Shoop.
Tragedy: how men get more committed over time, and women get less
There's one other fact that emerged from these questions. It's that men get emotionally and sexually happier as their relationship lasts. They start out wary, and become fully committed, and mostly that deepens as the relationship continues.
On the other hand women start out enthusiastic about the relationship and the sex, but are less happy as the relationship lasts longer.
Why? Well, there's the "la donna e mobile" (women are fickle) theory. Men are slow and steady; women are quick and changeable.
Another theory is that men stop doing the work necessary to sustain the relationship and keep their partner happy. Once the man feels settled, he takes his lover for granted, and assumes that she is settled too.
I'll let those two theories fight it out. In the kitchen. Throwing things is okay. 
But whatever's going on, men get happier with their partner, emotionally and sexually, over time, while women get less happy with their partner, over time.
That's a tragedy for many individuals. To the extent that it's part of the human condition, it's a tragic fact about people.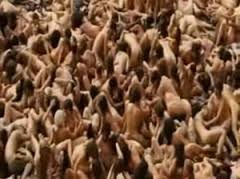 But to finish, we'll go back where we started. 
86% of men and 84% of women said they felt that their regular relationship is "very" or "extremely" emotionally satisfying

88% of men and 76% of women found that the sex in the relationship is very or extremely physically pleasurable.
The overwhelming majority of men and women are very to extremely satisfied, sexually and emotionally, with their lover.  That's good. That's remarkable. So the big story is triumphant.