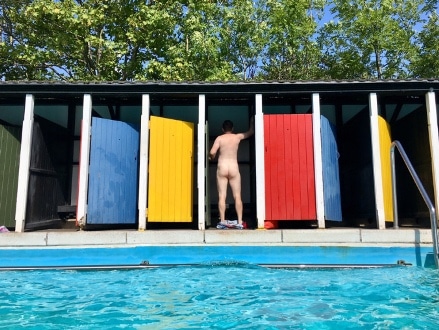 Photo courtesy of
Lido ~ Exposing40
The only place where the smartest and hottest sex bloggers are featured under one roof every month. Whether you're looking for sex journalism, erotic writing, relationship advice or kinky discussions it'll be here at Elust. Want to be included in Elust #111? Start with the rules, come back October 1st to submit something and subscribe to the RSS feed for updates!
~ THIS MONTH'S TOP THREE POSTS ~
what pro-choice looks like in practice
~ Featured Post (Molly's Picks) ~
~Readers Choice from Sexbytes ~
Thoughts & Advice on Sex & Relationships
My Experience with a Soft Penis
Once upon a time
How to choose a sex toy for couples?
The rediscovery of my submission
The darkest hour is just before dawn.
Erotic Non-Fiction
Here and Now
A "Uniform" Experience?
The Next Generation
Teasing
Erotic Fiction
Collaboration
Live Your Desire
Big City
Trick or Treat? Halloween Party (Part 2)
The message said
Girls Do it Better
Barefoot and Bitless
Teddy's tentacles
Poetry
Sex News, Opinion, Interviews, Politics & Humor
Thoughts & Advice on Kink & Fetish
He Smacks My Face, and I Love It
Beach bum
Blogging