Amy took her mouth off me eventually and looked up me, bright-eyed. "So, how do you feel?"
"Appreciated, I think. I feel- That was amazing, Amy girl. You're pretty damn amazing."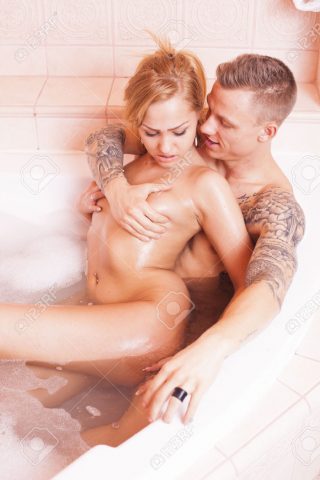 She looked happy. I made her turn around, and shampooed her hair and soaped her, giving special attention to her breasts, and cunt, as one does. Then I focused on stroking in and around her cunt until she splashed a lot more, and her breath was hard, and vocal. 
But she reached for my hand, and stopped me. "I want- I want something a little weird. A lot of people think it's degrading. To me, at least. But I don't. I think it's kind of … It's to do with really wanting you."
"Um… You don't have to be shy. Or ashamed. Who just took his belt to your bum?" 
"You sure did." 
"Did I look like I was enjoying myself?" 
She smiled, and nodded. Something was still making her shy. 
"So I'm weird. So, seriously, I don't judge. Tell me and the odds are I'm up for it." 
She leaned back on me, and I wrapped my arms around her. We relaxed together. I held the glass for her so she could have another swallow of champagne without having to use her hands. 
"I want you to piss on me. Does that gross you out?" 
I was, in fact, surprised. I knew about water sports, but the fact that I'd never done it was a fairly reliable sign of a lack of interest. Or, because no one knows themselves completely, maybe it was just that no one had ever asked me before. I realised that even five or six seconds was too long. Amy was starting to look embarrassed. "No! Hell no, I don't think that's gross. Not at all." 
"It's a kind of acceptance of you. That everything that comes from you is good. I want to… I guess, celebrate you."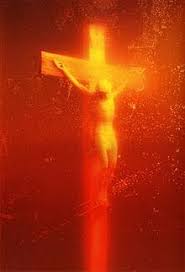 "I can see that. It makes sense." I'd always thought that the people who thought Piss Christ was blasphemous, or anti-Christian, were simply stupid.
That image is kind of beautiful, and its meaning is that Christ, immersed in humanity, even in human urine, is still radiant. She wanted to be immersed in me. It was, in its way, one of the best compliments I've ever received. 
"What I mean is, though, I want you to piss on me." 
I thought about logistics.