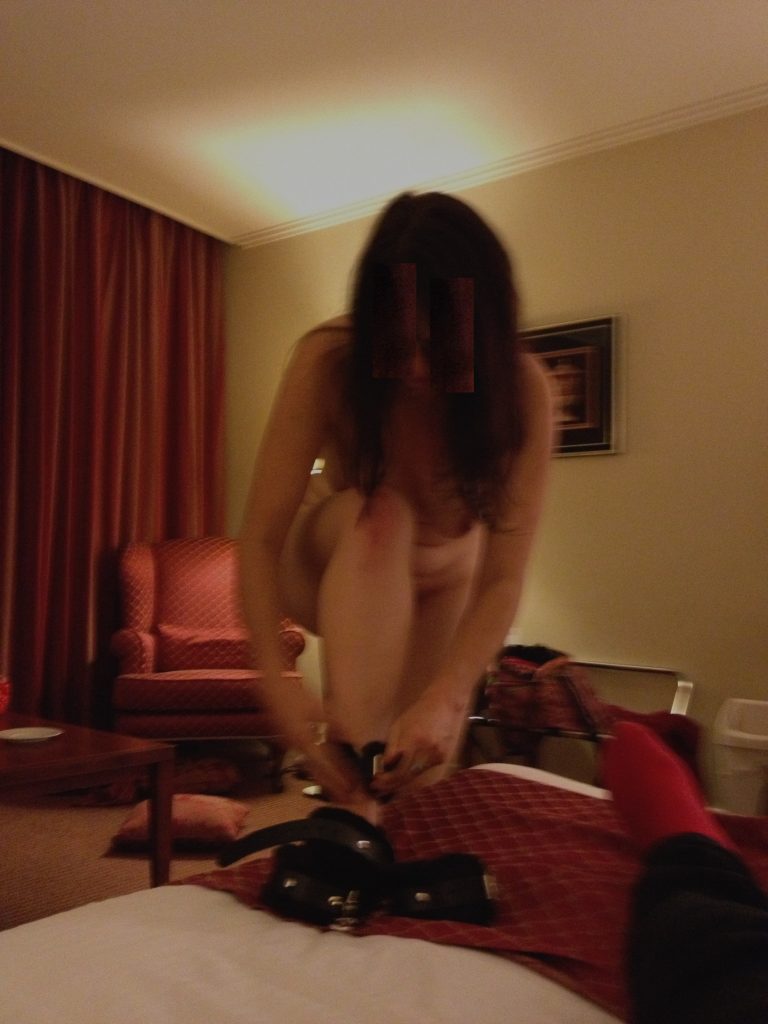 This evening she puts on her cuffs herself. The cuffs are fur-lined and their softness has its meanings. They are physically comfortable and they symbolise her owned status. He hopes they mean to her that being owned is comfortable. It's home.
But she puts puts them on herself this time. He is lying back lazily watching her. Shedding the clothes she wore out in the world, and wearing all she needs when she's with him. 
When she has put on the last wrist cuff he still watches her. She is beautiful. And yes, she smiles, comfortable, natural. 
He says, "Come here."