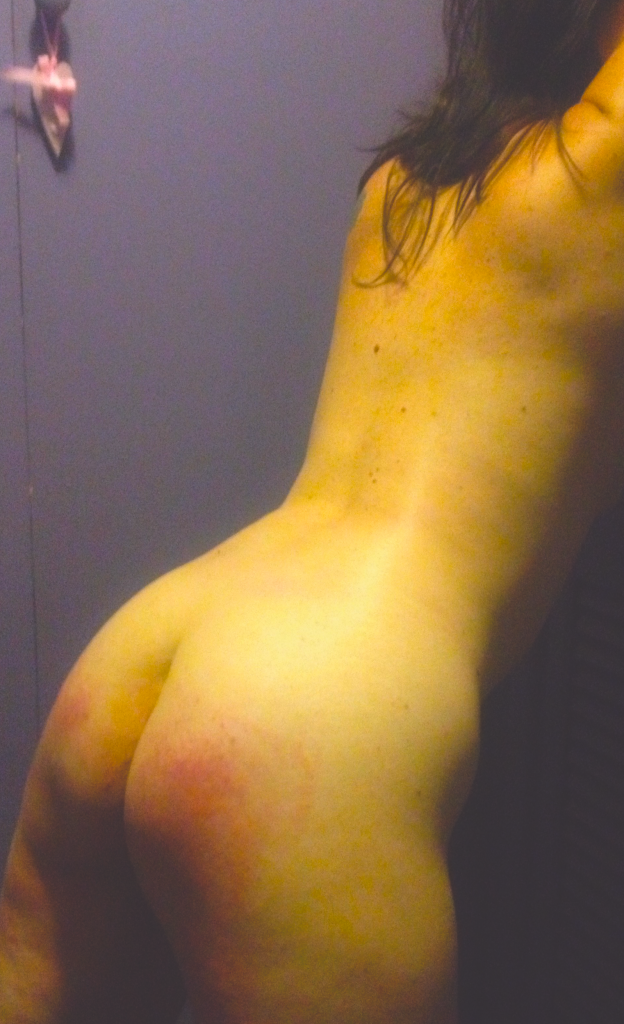 I'd told Arethusa to wait for me naked at her front door on her knees, with her forehead on the carpet. 
It was melodramatic and a little cliched, but it was going to be the first time we met. I'd thought we should start with things she'd read about and wanked to. To show that I was going to bring them to life.
So within two minutes of our having met for the first time she'd demonstrated the formidable fellatio skills she'd mentioned in one of her emails. And, though duly pleased, I'd managed to find or manufacture some fault, and put her over my knee, sitting on her couch.
Then she had corner time, for the first but not last time in her adult life. She waited, wondering what I was going to do with her, or to her, next. To be honest, I was a little moonstruck myself, by the speed with which we'd found our places. So I was also wondering what next. 
I thought of something.