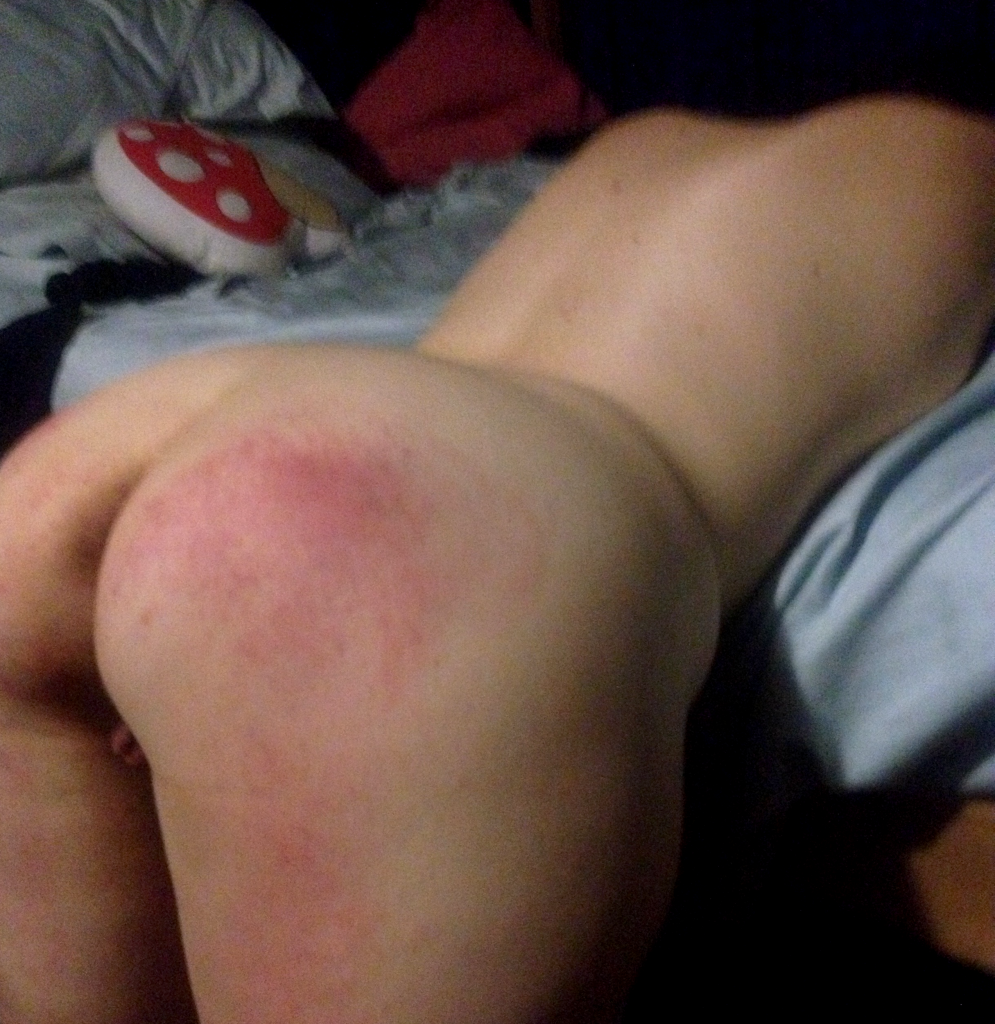 This is a nice image of a girl, Arethusa, well paddled, her ass and thighs glowing, warm and buzzing, bending over the bed, about to be fucked. It's clear, and warm, and it's the out-take. Why? 
Because the one I used, a fuck-up from a photographer's point of view, better captured the sense of movement, the rush of heated red sex. Here it is again.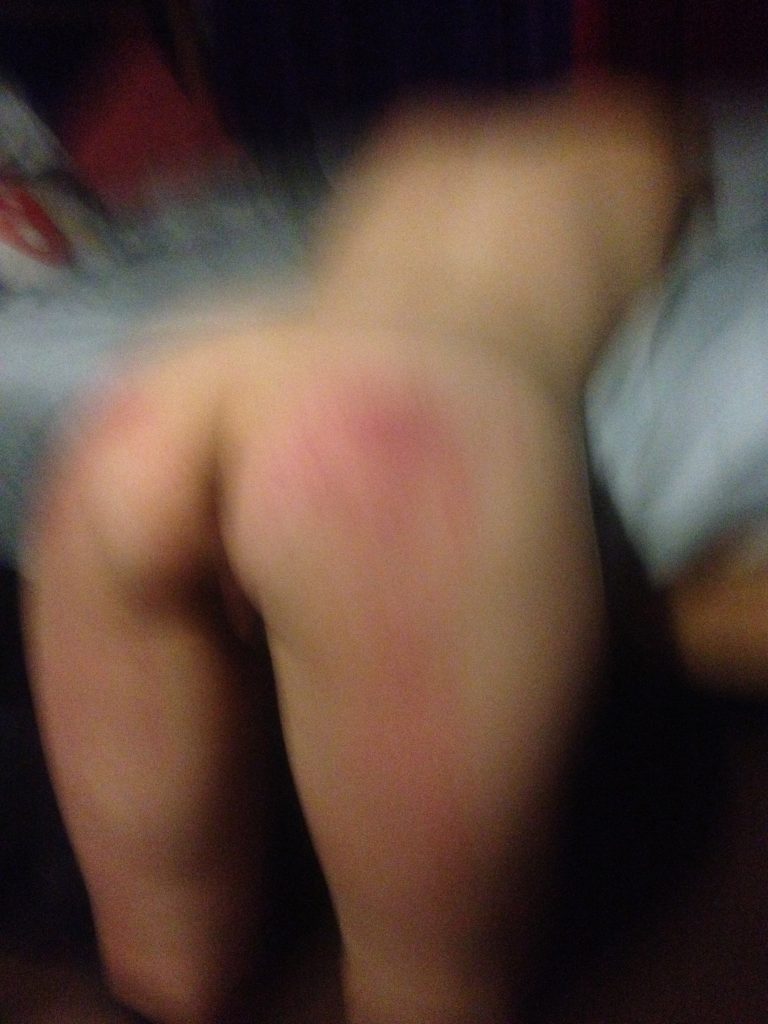 I liked the "mistake" much more. So the well-taken photo became the out-take.