Way back in the late 20th century, there was a time when good liberals all agreed that pornography was bad.
The politics of that, and the weird alliance it involved between Christian right activists, feminists who claimed they opposed sex if it had men in it (plus the men they had sex with) is sad and hilarious, but that's a topic for another day.
The movement still exists, but it'll never wield the same social or even political power again. However, a by-product of that movement was a passionate debate over the difference between erotica and pornography.
That's because we – meaning pretty well all humans – like looking at movies and images of sexy people, and sexy people doing sexy things. This is something we share with the other higher primates, as it turns out.
Anyway, it became necessary to say that some sexy movies or images weren't pornography, so they'd escape any blanket condemnation or ban.
It became one of those irregular verbs:
he faps to horrible women-hating filth;

you fap to pornography;

I fap to erotica. 
Anyway, no-one ever managed a useful way of distinguishing these three terms. Which, for example, is this?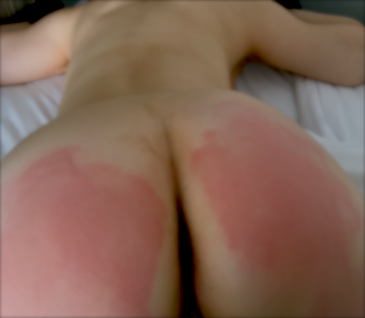 It's a picture of a woman glowing red from recent cruel treatment. The model's head has been removed from the image, and the photograph invites the viewer to focus only on her ass.
Andrea Dworkin, weeping bitter tears, would have said the image steals her personhood: she's just a body, a woman beaten. That's the argument for it being porn.
On the other hand, the red is from a hand spanking desired and enjoyed by both parties, and her head was edited out (and her cunt obscured) to respect the model's wishes. The spanking was given, and the photo taken, by her lover, your humble narrator and servant. It's a record of love.
So is it erotic, or pornographic? I think it's both, because to me there's little difference between the words except for their rhetorical overtones. 
Aristotle, oddly enough, sorted this issue out in the 4th Century BCE, when he said that the difference between a king and a tyrant is that a tyrant is a king of whom the speaker disapproves. Following Aristotle, horrible woman-hating filthy pornography is erotica that someone disapproves of, while erotica is pornography (etc) that someone approves of.
Anyway, I think it's a sexy image. I hope you like it.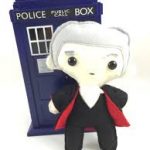 One other suggested distinction is that erotica is indirect, subtle, symbolic, and therefore good, while pornography is blatant and blunt, and therefore bad.
There's more to be said about that. But I'm out of time.
Also space.
Note: This is my first ever Sinful Sunday post!