Freddie kissed Ngaire's cunt. It felt, to Ngaire, that he was infinitely fond of her. One of those slightly careful things people say instead of declaring love.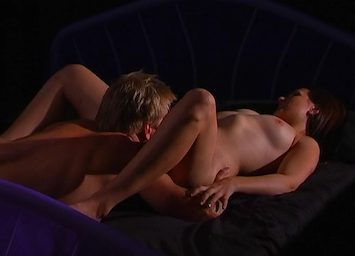 His tongue pressed against her lips a little harder and she felt herself open for him under that pressure. She was wet as a ripe peach.
She could actually feel his smile with her cunt, as he cocked his head slightly, to taste and explore from different angles.
Her hand, still wet with her own fluids, from masturbating while he'd watched her, tightened in his hair. She pressed his head down, into her.
But after a while, despite his enthusiastic tonguing, she became clearer about what she wanted. "You've just fucked me all night. So I'd understand if… But do you think you could fuck me?"
"I seem to be committed to fucking your ass, don't I?" 
"I liked the story you told me about it. Will it hurt?"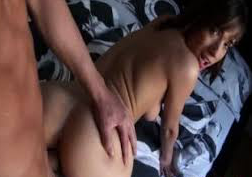 He looked up, surprised. Ngaire thought, that was a giveaway, wasn't it? He said, "Ah. Am I about to take a virginity?"
Ngaire tugged at his head, and he came up the bed, and she kissed him. "I sort of thought I wasn't going to tell you. Because I thought you'd get all smug. Are you feeling smug?" 
"Don't think so. Honoured, though. I feel really honoured that you trust me. And I'll do my best to make sure it doesn't hurt. It's a personal thing."
"Personal? Really? You amaze me." 
"I mean, people are different. Some women just loved it, and came the first time. Others – I mean two girls, in my experience –  found that it hurt and only hurt and that was that. So your reaction is is… well, I don't think you'll know until we start. Though you liked my story, so that's promising."
"I've got some lube."
"Good. That's essential." 
Ngaire smiled, drily. "It's from when Steve – my husband – used to fuck me when I wasn't really into it."
"Oh yay. Well, let's give it some happier associations. Turn over."
"Please."
"No. Not 'please'. Turn over, Ngaire, and get your ass up. Do as you're told."
"Daphne told me about this side of you. I thought you were going to keep it hidden. From me."
"Then you know that even good girls can get spanked." 
"If they ask nicely. And, note, I haven't asked."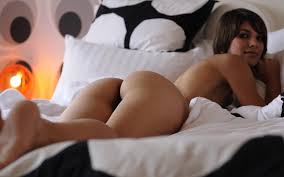 Freddie grinned. "You did tell me all kiwis are bush lawyers. Seems to be true. Of you, anyway. Anyway, ass up, Ngaire."
Ngaire passed him the plastic bottle of lube. Then after a moment's consideration, she turned over onto her stomach and lifted her ass.
She spread her legs. There was something hot about this, and she could feel it. She was utterly… available to him.