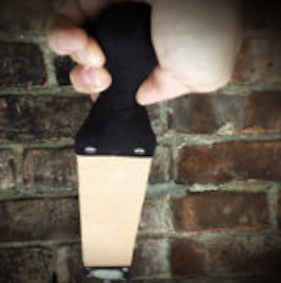 Raylene's slightly older sister – half-sister, really – appeared at the bottom of the stairs. She must have noticed my erection, which I couldn't do much about, though at least I was still clothed. And the razor strop in my hand. "Oh, hello Jaime." 
"Hey, Dorabella. Lovely to see you." Dorabella was named after one of the girls in Cosi fan Tutte. Her father must have been a more whimsical man than Raylene's Dad.
She was beautiful, with long blonde hair down to her waist, a gentle and loving face and firm, heavy breasts that a man could not hold in one hand. Or two hands, for both of them. She didn't get the male attention she deserved, though, because she was tall. Taller than me, for example. 
I knew about her breasts because a few years ago she'd been at a party, obviously unhappy and neglected. So I'd come up to talk, and she'd told me, in the matter of fact tone that means sobbing isn't far behind, that she was ugly, freakishly tall, and generally a fright.
I'd said how beautiful she was and always had been, and how especially beautiful she was right now. In that dress at this party. I said that more vehemently than I should, so that it wasn't just obvious that it was sincere, but also that I was saying something I'd felt but kept quiet about for a long, long time.
She must have decided that in times of low self-esteem, you could do worse than fucking one of your fans, so we finished up in her bed. That was in the room next to Raylene's bedroom, though that hadn't been a significant fact at the time.
Some time in the night she'd asked me about this weird stuff she'd heard I was into, and I told her about dominance and submission. The conversation didn't lead where I'd hoped it might. She'd brought up the topic partly out of curiosity, and partly so she had a reason for mentioning that she wasn't interested. But she agreed that what I did with consenting girls was harmless.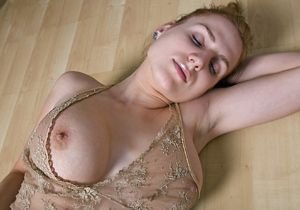 So I'd tried, instead, to get all of a breast into one hand, and found that it couldn't be done. Though failing at that kept both of us happy. But I demonstrated that her nipples fitted easily into my mouth, and I spend a long time with that less surprising fact, which she appreciated even when I bit her from time to time.
We parted on good terms after the mid-morning final fuck, but she never did take me back into her bed, or go out with me. I'd wanted us to become an item, but she felt we were too different. It'd been good, and it had made us into friends, but it was best to leave it as a one-off. 
Now, on the stairs, we looked at each other, one of us visibly aroused and carrying a leather strap. Dorabella smiled up at me, then frowned. "Is Raylene okay?"
I looked at Raylene. I didn't understand why she hadn't moved. Or answered her sister. "Raylene is very okay. I mean, she's fine."
Dorabella pulled the corners of her mouth down. "Then why hasn't she … I'm coming up."
I said, "Ah, no! This is kind of …" – Dorabella was level with me now, looking up at her sister's presented, scarlet ass – "private."