"God, I'm sorry about last night. I was having nerves. How was your flight?"
I shrugged. "Tried to sleep. Did manage to tune out. And you're never, ever to hide nerves from me. That's an order."
Shar smiled complacently. "You're going to like giving me orders, aren't you?"
"Yup. What I won't like is repeating them. That's when you get your ass smacked."
"But you'll do that anyway. Already do."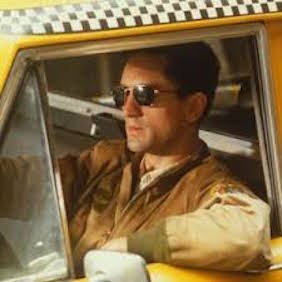 At about the same moment I said, "Taxi."
"Trains are cheaper."
"Not so much, for two people. And we got bags. And you're a girl with no knickers on, and you might need privacy. " She didn't blush. So I said, "Though you will have to behave yourself. Taxi driver could hardly miss it if I have to punish you." That worked.
She said, "Er…" But we rolled our bags to the taxi stand.
I organized the handle of my carry-on bag and my coat to block the gap between the front seats.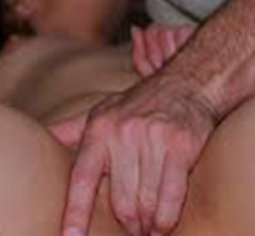 Shar sat beside me, staring forward, eyes glazing a little, while I slipped my fingers between warm damp thighs and into her cunt. Shar's mouth dropped. She hadn't been sure I really would do this. But she was a wet,welcoming girl.
She smiled, amused by me. Then she made her face straight, as if this wasn't happening. I stroked inside her cunt, sometimes gently and sometimes hard, making her gasp as quietly as she could.
She tried to keep her upper body still and her face blank, At the same time she rolled her hips slightly and slowly to move with and make use of my fingers.
She put her hand on my wrist, not to stop me but to hold me, squeezing sometimes tight and sometimes with every ounce of her strength. Her face was red, not from embarrassment but from the effort of suppressing any – or most – sounds of her pleasure.
The taxi driver was grumpy when we stopped, though not because a woman had been pleasured in the back of his cab. He knew that much, I suppose, because there was a particularly focussed quality in our silence, with Shar's occasional gasps, that gave us away.
Taxi drivers must be used to that sort of thing in their back seats, and if they minded unduly they wouldn't drive taxis.
What annoyed him was that the little wall I'd built with my bag and coat meant he hadn't been able to watch in the rear vision mirror, and the angle was wrong for cab-cam.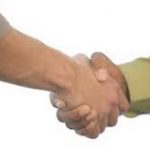 I wondered if that, in some taxi-driver-centric universe, was a legitimate grievance. I decided it couldn't be but tipped him over the odds anyway. So we shook hands, though he knew where my hand had been, and parted on mutually congratulatory terms.