The puritan feminist argument against bdsm includes the claim that bdsm works as part of the support for patriarchy, or male control of institutions and, of course, women.
The puritan case is partly based on the claim that bdsm is men dominating women. To make this claim you have to ignore the existence of lesbians and gays, and women dominants and male submissives. You also have to ignore the fact that we now know that the majority of both men and women involved in bdsm are switches, and will take either the dominant or submissive role according to mood and desire.
Some in the puritanical faction are aware of this, and try to wish it away by waving a sort of verbal wand at it: any "eroticising of power differences" supports patriarchy because, well, because.
One way of testing this is to look at what actually happens in most Western states.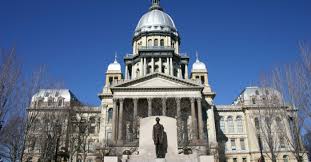 We see that the institutions that do most to promote patriarchy and the subordination of women get encouragement from the state in every English-language-speaking country in the world, as well as most of the non-English-speaking Western states.
The Catholic and Baptist churches in particular, with their long-standing and still current opposition to having women in leadership roles, and opposition to women having control of their own bodies, particularly in relation to reproduction, get extensive funding from the state. That funding comes in the form of direct grants, in the form of tax-free status, in the form of (usually historical) gifts of land, and in the form of favored status when it comes to bidding to provide Government services. 
Something that's not understood by most people is that when Catholic spokespeople talk about providing hospitals the Catholic Church doesn't provide those services with its own money. Those institutions are 100% funded from government health spending, even though they don't offer all the services (eg abortion, and contraceptive information) that a publicly funded hospital should be offering.
In many countries the churches have special dispensation overriding laws relating to discriminating against people based on their religious belief or sexual orientation, particularly in employment. 
The point is that this is an example of how governments in the West endorse and support organisations that promote patriarchal power. That's nothing like how governments treat bdsm, and people who take part in bdsm.
Bdsm erotica, the stories we tell and the media we tell them in, is banned in many jurisdictions. Bdsm clubs and premises are frequently raided. Consenting bdsm is still a crime in many countries, most notoriously the UK. People have gone to jail for practising consensual bdsm, and others have lost custody of their children. 
A bdsm master or mistress's authority is never backed by the power of the state. I'm not arguing that it should be (of course it shouldn't); I'm making the point that governments support and endorse institutions that help uphold male power and control, and they don't support bdsm that way.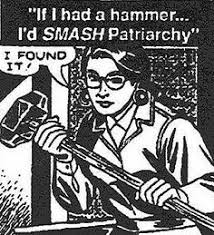 If bdsm really were a part of the ideological support for patriarchy, it's puzzling that institutions upholding patriarchy, like police services and other law enforcement agencies, the judiciary, the mainstream media, the churches and so on, all seem to be unaware of the fact.
Instead bdsm practitioners, media and organisations (eg clubs) come under surveillance, police harassment, mainstream media shaming, and direct legal bans. 
Bdsm does not promote male dominance (generally, though a few Goreans and domestic-discipline Christians may), and it is certainly not an ally of patriarchy. We like our dominance consensual and our dominants to be sexy.