Note:
I'm at the point in the novel where the heroine is in the bathroom with an enema kit "making herself nice" for the hero to buttfuck her. The hero thinks that's charmingly shy, though he doesn't think it's necessary. I hope I don't get so far into their respective states of mind that I forget to make it sexy. 
So I'm a bit busy just now. (Though there will be a Wicked Wednesday episode this week.) In the meantime, here's another slice of this novel thing.
Get your FREE novel excerpt here!
FREE novel segment!
I pushed Shar's feet further apart, and, distracted, she accommodated me. She was still standing, being pleasured, her cunt moving on my slick-wet hand, trying to get my cock into her. 
Shar was still muttering her mantra: "Yer. Yer. Yeh. Yeh. Ye. Ye. Y'. Y'."
I can't transcribe her from about that point. But Shar likes to be vocal when she's excited.
"Hang on. Condom. Fucking condom. Hang on." I stepped back so my cock was free, then pressed her cunt with my hand, gently, in farewell.
"K."
"And Shar, you keep your ass up, and keep your damn hands on the bed." Sometimes when I'm very aroused I forget who is a submissive woman and who isn't. But Shar kept her place.
She said, "you mean, you want me bent over?"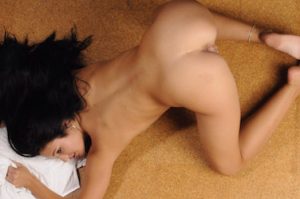 I stopped for a second and stared at her. She was still in position, looking down at her hands, bottom arched up. She was teasing me, of course, but it was the fifth time she'd said a variant of 'bend over'. I decided that if she said it a sixth time, I really was going to spank her. Not hard, but she'd experience a real spanking, just the same. Over my knee and enough to color her skin.
I smacked her sweetly presented ass. "Minx. But yeah, you've got my tastes worked out." 
My jeans were in a pile on the floor and there were condoms in the back pocket. I opened the packet with my teeth, and put the bloody thing on.
Shar spoke very slowly and deliberately. "Neeknhi, by the way, means fuck me. Please."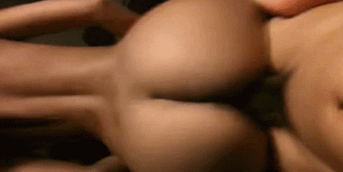 I stood behind Shar and pressed forward, my thighs pressed against her presented buttocks. She reached back and guided my cock into her, and we joined, focused on sensation.  
There was warmth and wet, and there was hardness in softness.
Then I slid deeper, and Shar held herself completely still, also silent, letting me move for both of us. Time was slow, or I was. Sensitive centimeters. I was buried in Shar. I heard her take in a breath, her first in a while. It took an effort to remember to breathe too. 
We moved together. Time passed.