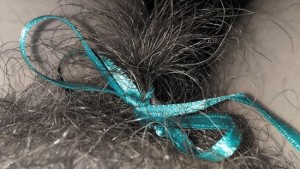 The only place where the smartest and hottest sex bloggers are featured under one roof every month. Whether you're looking for sex journalism, erotic writing, relationship advice or kinky discussions it'll be here at Elust.
Want to be included in Elust #68? Start with the rules, come back March 1st to submit something and subscribe to the RSS feed for updates!
For our UK readers, we would like to make a special request that you take a moment and fill out thispetition to repeal the new censorship laws.
~ This Month's Top Three Posts ~
Yes, Squirting is Real (And it's not pee.)
Still Kinky After All These Years
~ Featured Post (Molly's Picks) ~
When It Rains
You want me to read what?
~ Readers Choice from Sexbytes ~
Due to technical difficulties there is no Readers Choice selection this month. However, here are links to a couple of my posts.
humiliation-of-an-ex-nazi-submissive-33/
humiliation-of-an-ex-nazi-submissive-34/
humiliation-of-an-ex-nazi-submissive-35/
Thoughts & Advice on Kink & Fetish
How to Make Time for Kinky Fuckery
Submissive Power Is Hot Stuff
Topping from the Bottom
Daddy
Property Milestone
Dead Heat
Submissive power and the storms of life
I Talk A Lot, But Not About That
I Just Want To Be Me
What I Get Out Of Locking A Man in Chastity
BDSM and pick-up artists <– The Jerusalem Mortimer post for this month!
Sex News, Opinion, Interviews, Politics & Humor
Socks and Sex
Marsala? The Color of My Panties? Who Knew?
Erotic Fiction
Short Strokes: Molasses Makes Me Horny
12 Step Homeopathic Remedy for Scorned Lovers
Alice's Wonderland
Feel His Breath On Me
Out For A Walk
Playing in the Band
Braille
Coming Pretty
The Fall
Erotica After Hours
Dancing in the Dark
Thoughts & Advice on Sex & Relationships
Make Love to Me
I Used to Fake Orgasms. This is Why I Stopped
Poetry
Erotic Non-Fiction
With a very sharp knife
black bra and g-string
Debut
Meeting Slave Olive for a Cash Point Meet
LachrymoseWhen Two Doms Play…Fuck Tender!