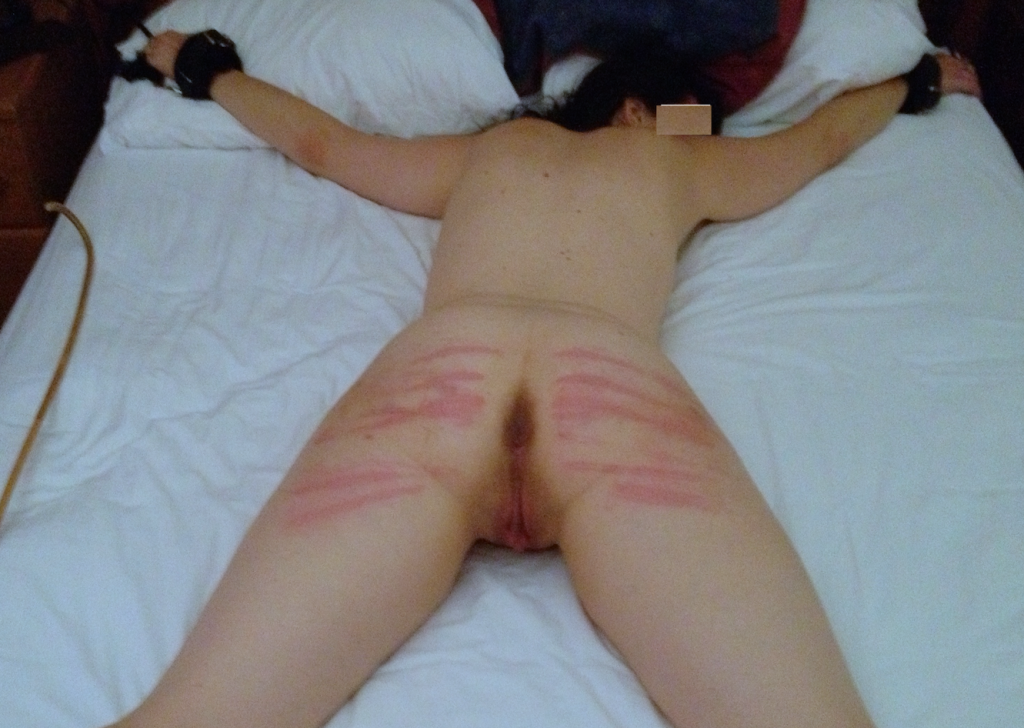 There's a moment of peace after her Master puts the cane down, and tells her that it's over and she's been a good, brave girl. 
Her mind is at peace. She was caned for her Master's pleasure, and hers. There was nothing for her to forgive herself for, nothing for him to forgive. He'd just woken up needing her submission, urgently, and he'd cuffed her to their bed, and reached for the cane.
His strokes hurt as they fell on her, of course. But how quickly those individual flashes of pain turn to warmth, to a kind of sensual glow, and then to sexual longing. She watched him as he raised the cane. His cock lifted with that movement: caning her turned him on. 
He takes photos for her to admire later, and then puts on a condom. And he leaves her cuffed, wrists and ankles spread for him, while he poises his body above hers, ready to take her. And then that moment of peace is over.